Romantic drama stars Alec Baldwin and Demi Moore.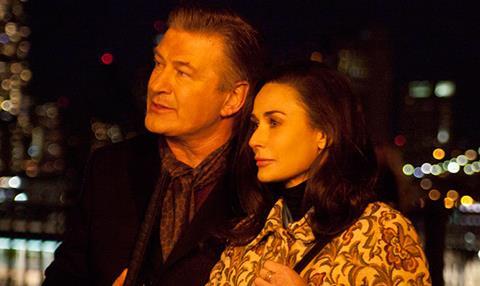 Vertical Entertainment has picked up North American rights to the romantic drama and European Film Market (EFM) sales title Blind starring Alec Baldwin, Demi Moore, and Dylan McDermott.
Foresight Unlimited will introduce the title to international buyers in Berlin today [Feb 9].
Vertical has earmarked a late summer or early autumn release for the story about a novellist who loses his sight in a car crash that kills his wife and embarks upon an affair.
Michael Mailer directed Blind from a screenplay by John Buffalo Mailer based on a story by Diane Fisher.
Martin Tuchman, Mailer, Fisher, Pamela Thur and Jennifer Gelfer served as producers and Alan Helene, Alessandro Penazzi, Scott Kluge, Baldwin, Mallory Schwartz, Foresight's Mark Damon and Tamara Birkemoe, Terry Allen Kramer, Khuloud Kelly Rabadi, David Moscow, and Johnathan Gray served as executive producers.
Michael Mailer Films produced the film in association with AMPM Enterprises, Tremendous Entertainment, Haymarket Annex II, and Funding Group of Kingston.
"It's with great pleasure that we are able to announce our partnership with Michael Mailer and the whole team of Blind," said Vertical co-president Rich Goldberg. "We're looking forward to collaborating on the release in 2017."