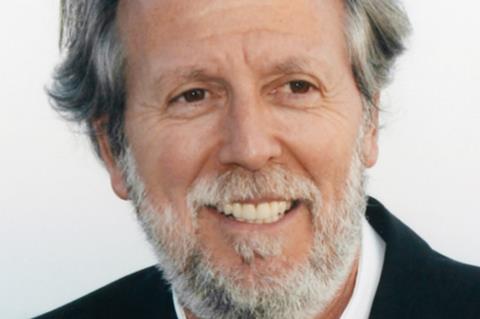 French producer Francis Boespflug, best known as the co-founder of historic Paris-based production and distribution company Pyramide and the former managing director of Warner France, has died aged of 70.
Boespflug first became involved in cinema in his native city of Strasbourg in north-eastern France, working as a student volunteer at a cinema-club aimed at under-privileged, difficult teenagers.
It was through this volunteer work he met his future wife and life-long collaborator, the late producer Fabienne Vonier, who at the time was the manager of Le Club, the arthouse theatre founded by legendary director Louis Malle in 1969 to create a space for less mainstream films in the city.
On finishing his studies, Boespflug worked alongside late producer Jack Gajos setting up the regional agency, l'Agence Pour le Développement Régional du Cinéma in the early 1980s.
Boespflug and Vonier moved to Paris in the mid-1980s where they both worked for Marin Karmitz's MK2 film company, he in international acquisitions while Vonier headed up distribution.
In 1989, the pair joined forces with Louis and Vincent Malle to create distribution and international sales company Pyramide.
The company quickly built up a reputation as one of France's top distributors of international and local arthouse fare. Notable titles on its slate in the first two decades included Malle's May Fools (Milou En Mai), Alain Resnais' Smoking, No Smoking, Tonie Marshall's Venus Beauté, Chahine's Destiny, Suleiman's Divine Intervention, Fatih Akin's The Other Side Of Heaven and Kaurismaki's Lights In The Dust.
In 2008, Vonier ceded Pyramide Distribution, which handled local distribution and international sales, to Lagesse to focus fully on producing through Pyramide Productions. The two companies continued to collaborate closely.
Warner Bros France
From 1997 to 2009, Boespflug headed up Warner Bros France, as managing director production and distribution.
In this role, he relaunched the US major's involvement in French productions, producing or co-producing more than 15 films including Claude Miller's Class Trip, Yves Angelo's Grey Souls and Jean-Pierre Jeunet's A Very Long Engagement.
The company also started acquiring French features including Thomas Gilou's Would I Lie To You 2 (La Verite Si Je Mens 2), Berberian and Frederic Forestier's Dead Weight (Le Boulet) and Patrice Leconte's Les Bronzés 3, which was the highest grossing film in France in 2006.
Boespflug's attempts to connect the US major with the French production scene did not always prove plain sailing. In 2003, he became embroiled in a stand-off with France's National Cinema Centre (CNC) over Warner Bros France's status as a French company and whether its productions, most notably Jeunet's A Very Long Engagement, qualified for CNC funding.
He left the company in 2009 after 12 years at its helm, citing personal reasons for his departure.
From 2011, Boespflug was president of his production company F.B. Productions and also worked as an advisor to French major Gaumont.
His co-production credits during this time include Noémie Lvovsky Camille Rewinds, Anne Fontaine's Perfect Mothers and Gemma Bovery, Jean-Pierre Jeunet's The Young And Prodigious T.S. Spivet and Volker Schlöndorff's Diplomacy.
Following the death of his wife Fabienne Vonier in 2103, Boespflug took over the reins of Pyramide Productions to complete a number of projects she had set in motion including Julie Lopes Curval's High Society, Fatih Akin's The Cut and Felix Van Groeningen's Belgica.
Active up until the end of his life, Boespflug had been out and about on the French film festival and distribution circuit over the past few weeks with his final production, Mathieu Sapin's political comedy We Need Your Vote, starring Finnegan Oldfield and Alexandra Lamy.