Awesomeness co-founder Brian Robbins to run division aimed at young audiences.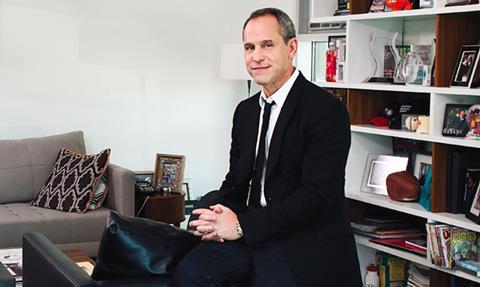 Paramount Pictures chief Jim Gianopulos has hired Brian Robbins to run Paramount Players, a division that will produce filmed content aimed at younger viewers in conjunction with the Viacom flagship brands.
The move follows comments by Viacom chief Bob Bakish earlier this year that Paramount needed to adopt a content strategy that aligned more closely with other brands in the Viacom stable such as Nickelodeon, MTV, Comedy Central and BET.
Awesomeness co-founder Robbins and his team at Paramount Players will develop projects with the flagship brands and Paramount Pictures will market and distribute the co-branded films with an emphasis on digital and social media campaigns.
Robbins, who announced in February he was leaving AwesomenessTV after Comcast acquired parent company DreamWorks Animation, will serve as president of Paramount Players and will report to Gianopulos when he joins the company later this month.
"Brian is a true creative force in the entertainment and digital media industries," Gianopulos said. "We are fortunate to draw from his vast experience to launch a new production paradigm with Paramount Players, which embraces the studio's history and DNA through its name, but will focus, in distinctive ways, on contemporary talent and properties for young audiences while drawing upon the vast resources of the Viacom brands."
Robbins added: "In the past five years at Awesomeness I learned that new distribution has created so many more opportunities to find/watch content as a consumer and feed/market content as a creator. But, at the end of the day, it's still about the creative: making good films that people will show up to watch.

"From there you can build a brand that people will trust and care about. I can't wait to disrupt the status quo with a new approach to filmmaking. It also feels really good to be reunited with my Nickelodeon and MTV families and to work with all my new colleagues."
Robbins co-founded Awesomeness with Joe Davola in 2012 and most recently served as CEO of the multi-platform media company. He oversaw all creative decisions and produced Expelled and the recent theatrical release Before I Fall, among others.
As the co-founder of Tollin/Robbins Productions and the founder and president of Varsity Pictures, he served as executive producer on shows like the CW's Smallville and Nickelodeon's All That.