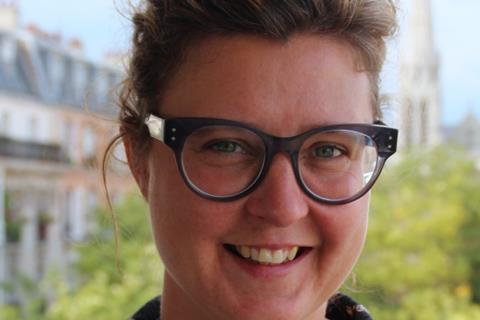 IDFA Doc Lab is giving its support to the New Reality intiative to create virtual reality (VR) hubs in three leading arthouse cinemas in the Netherlands, that is being launched next month by Benelux distributor Cassette Stories, run by former Cinemien managing director Babette Wijntjes. It is a rare example of a European distribution company handling VR content in cinemas in a commercial context.
"We are supporting it in whatever way we can," said Caspar Sonnen, head of new media and IDFA DocLab, "For now, we're following the project, getting the word out, helping with programming and suggesting programme projects, putting our network in."
Earlier this year, the initiative secured €250,000 funding from Europa Cinemas, Cultuurloket DigitALL and from exhibitors.
The three cinemas involved in the scheme, are Lantaren Venster in Rotterdam, the LUX in Nijmegen and the Schuur in Haarlem.
The idea is to show 360 degree VR projects in the main auditoriums of the cinemas to a collective audience of 30 viewers, each with their own headsets.
"We will attach the sound to the sound installation of the cinemas so you don't need headphones," Wijntjes explained.
The company is working together with French VR specialists Diversion Cinema event agency on the groundbreaking project.
Wijntjes described the initiative, currently being run on a nine-month pilot basis, as "the introduction of VR to a broad audience."
"[The VR screenings] are not going to replace movie screenings," she said. "A movie starts at 5pm, finishes at 7pm and the next one is at 8pm. In between, we will schedule the 360 VR screenings. They will not be longer than 40 minutes because people are fed up with VR after 40 minutes."
Tickets will be sold at a lower price (€7.50) than for regular cinema screenings. The hope is to reach a younger audience and to prove cinemagoers will pay to watch VR. "After this pilot, there will be a 'phase 2' because there are many other cinemas which want to join," said Wijntjes.
Complementing the cinema screenings, Cassette will also be setting up "interactive stations" in other parts of the cinema such as the lobby.
"What I like about what this is doing is that it is actually tapping in to the exiting cinema infrastructure. It is not bringing VR to the cinema - the cinema itself runs it," said IDFA's Sonnen.
It is hoped the New Reality scheme will spread to further cinemas. "The simple fact is that there are many great [VR] projects but hardly any places to show them," said Wijntjes.