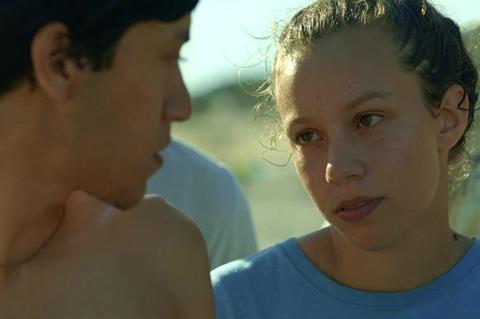 Visit Films has added a handful of new titles in time for EFM and arrives in Berlin to launch sales on Sundance winner The Sharks and Rotterdam and Slamdance selection Lost Holiday.
Ryan Kampe and his team will screen neo-noir State Like Sleep starring Katherine Waterston and Michael Shannon, Toronto selections Jirga and Helmet Heads, LA Film Festival selections This Teacher and Spell, and Merce Cunningham documentary If the Dancer Dances.
The Sharks earned Lucía Garibaldi the best director prize in World Cinema Dramatic Competition at Sundance and stars newcomer Romina Bentancur as a young beach town resident undergoing a sexual awakening against the backdrop of an alarming series of shark sightings.
Meredith Danluck's Tribeca 2018 selection State Like Sleep stars Waterston as an American photographer who grapples with the consequences of her late celebrity husband's double life. 1091 Media's Orchard film group released the Sight Unseen Pictures and Scythia Films production in the US in January.
Rotterdam and Slamdance selection Lost Holiday from Michael Kerry Matthews and Thomas Matthew stars Kate Lyn Sheil and Thomas Matthews as old high school friends who become embroiled in the kidnapping of a Washington D.C. socialite.
The slate includes Mark Jackson's LA Film Festival winner This Teacher stars Hafsia Herzi as a French Muslim woman on vacation attacked by an Islamophobic American couple., and Benjamin Gilmour's Toronto 2018 entry Jirga starring Sam Smith as a repentant former soldier who returns to Afghanistan.
Neto Villalobos' Toronto 2018 selection Helmet Heads (Costa Rica-Chile) centres on a debt collecting biker gang, and comedy thriller Spell stars Barak Hardley as a grieving American illustrator on a bizarre journey across Iceland. Rounding out the roster is Maia Wechsler's If The Dancer Dances, about a top New York modern dance company's struggle to recreate an iconic performance.