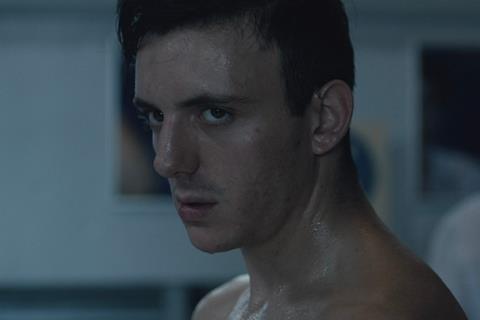 Visit Films has closed a wave of deals including territories on Berlinale entries Minyan and White Riot, and Sundance selections Dinner In America, The Last Shift, and Feels Good Man.
The New York-based company licensed the drama Minyan starring Samuel H. Levine and Ron Rifkin in Germany and Austria to Salzgeber and in Benelux to Arti Film.
Sundance comedy Dinner In America with Kyle Gallner and Emily Skeggs has gone to Madman in Australia and New Zealand and Lev Cinemas in Israel. Visit closed a deal on Richard Jenkins dramedy The Last Shift with Front Row for the Middle East.
Pepe the Frog doc Feels Good Man, winner of Sundance's U.S. Documentary special jury award for emerging filmmaker, went to Madman for Australia and New Zealand, Front Row for the Middle East, and NonStop Entertainment for Scandinavia and Baltics.
NonStop also acquired the punk rock documentary White Riot, a Berlinale selection and winner of the Grierson Award for Best Documentary at BFI London Film Festival.
Toronto drama Hearts And Bones starring Hugo Weaving has gone to Gravitas Ventures for the US, Telefonica for Spain, and Fabula Medya for Turkey.
Tribeca comedy CRSHD has been sold in the US to Lightyear Entertainment and in the UK to Sky, while SXSW grand jury award winner Alice has gone to HBO Europe for Eastern Europe and to Rialto Channel for New Zealand.
In other deals: Visit has licensed SXSW Adam Yauch Hörnblowér Award winner Tito for Canada (LevelFilm); Sundance LGBT dramedy Adam for the UK (Sky); surf documentary Shaka for German-speaking Europe (Tiberius) and for Australia and New Zealand (Madman); and BFI London Film Festival drama This Teacher for the US (Breaking Glass Pictures) and the UK (Alarm Pictures).
President Ryan Kampe and director of sales Lydia Rodman negotiated all the deals.