EXCLUSIVE: Ryan Kampe and his team have closed multiple territories on a raft of recent festival picks.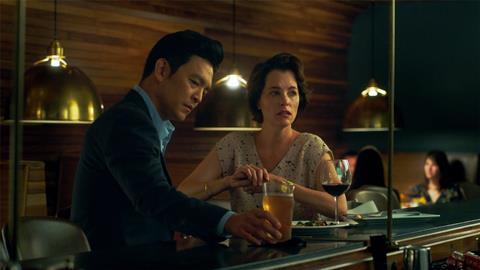 Shanghai Jushi Films has acquired Chinese rights to Sundance and Rotterdam selection Columbus, Sundance and Berlinale selection Dayveon, SXSW and Rotterdam documentary Rat Film, Rotterdam and Toronto selection X500, and Tribeca award winner Kicks.
Kogonda's comedy Columbus starring John Cho, Parker Posey, and Haley Lu Richardson, has also gone to Front Row for the Middle East, while FilmRise has picked up North American rights to Amman Abbasi's Arkansas-set rites-of-passage drama Dayveon.
Binci / Lemon Tree Media has acquired Chinese rights to a slew of titles, including Sundance and Rotterdam selection Family Life directed by Alicia Scherson and Cristián Jiménez, and SXSW and Champs-Élysées award winner From Nowhere by Matthew Newton.
The distributor has also picked up two titles in post-production: IRA prison escape drama Maze starring Tom Vaughan-Lawlor, Barry Ward, and Martin McCann, and thriller Cold November directed by Karl Jacobs.
Visit Films reported that Ramzi Ben Sliman's Berlinale selection My Revolution, and Venice International Critics' Week award winner and recent Australian Oscar nominee Tanna have been sold to Astro in southeast Asia.
Tanna has also been sold in Canada (MK 2 | Mile End), Spain (La Aventura Audiovisual), Greece (Seven Films), Portugal (Lanterna de Pedra Filmes), Turkey (Digiturk), and China, in addition to previously announced deals.