The former Lotus president of production will produce features, television series and mini series for the company. CEO Nicolas Chartier (pictured) and president and COO Jonathan Deckter announced the hire.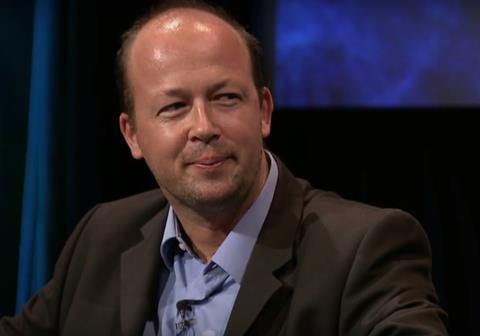 At Lotus, Keshishian produced the Lionsgate/Roadside release Maggie starring Arnold Schwarzenegger, as well as the upcoming November Criminals with Ansel Elgort and Chloe Moretz based on Steve Knight's screenplay.
He oversaw production and served as executive producer on the Roadside Attractions release Z For Zacharia starring Margot Robbie, Chris Pine, and Chiwetel Ejiofor, as well as the upcoming thriller Kidnap starring Halle Berry, and the sci-fi thriller Replicas with Keanu Reeves for producer Lorenzo di Bonaventura.
"I have known Ara for many years since his days as an agent," Chartier said. "We are incredibly excited to have him join the team. His taste, track record and relationships will be a great compliment to our existing team."
"I am excited to be joining Nic, Jonathan and the entire Voltage team," Keshishian said. "I have always admired the diverse types of films they have been involved with and look forward to working with them to continue to build a great slate."
"Ara's experience and relationships will make an immediate impact as we strive to continue to deliver high quality content to our distribution partners the world over," Deckter said.
CAA and WME negotiated the deal on behalf of Keshishian.