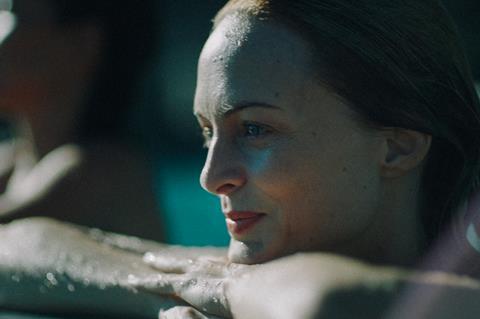 Voltage Pictures has launched worldwide sales excluding Canada on The Rest Of Us starring Heather Graham, which receives its world premiere in TIFF Discovery tomorrow (6).
Graham stars in Aisling Chin-Yee's feature directorial debut as a children's author and illustrator who invites her ex-partner's wife and daughter into her life when tragedy strikes.
The cast includes Sophie Nélisse (47 Meters Down: Uncaged, The Book Thief), Jodi Balfour, (True Detective, The Crown) and Abigail Pniowsky (Arrival). Alanna Francis makes her feature screenwriting debut.
levelFILM will distribute The Rest Of Us in Canada. Katie Bird Nolan and Lindsay Tapscott of Babe Nation Films produced with William Woods of Woods Entertainment, and Emma Fleury. Executive Producers are Damon D'Oliveira and Patrice Theroux.
"Some of our most successful releases have centered on the portrayal of authentic, complex women, so The Rest Of Us immediately felt like a natural fit for us at Voltage," said Voltage president and COO Jonathan Deckter. "We're thrilled to add this thoughtful, genuine film led by the charming and talented Heather Graham to our diverse, high-performing slate."
"We were so fortunate to work with an incredible team of talented, intelligent women on our debut feature, The Rest Of Us," said the Babe Nation team. "The more films we see created by women, for women, will only continue to push the needle forward. We are proud to be a company that champions female voices and stories, and it's our hope that The Rest Of Us contributes to and even furthers the ongoing conversation about women in film."
Voltage Pictures is in post on the thriller Eve starring Jessica Chastain. Sales credits include the YA international box office hit After, I Feel Pretty starring Amy Schumer, and Extremely Wicked, Shockingly Evil And Vile starring Zac Efron.