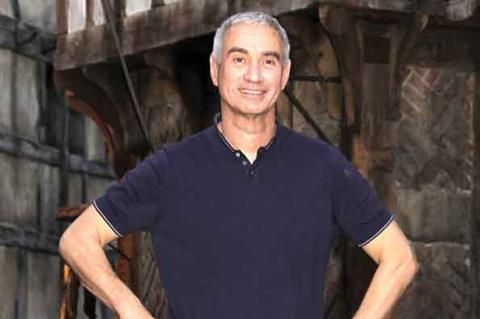 Centropolis Entertainment and Voltage Pictures will produce the historical epic Maya Lord from Roland Emmerich as Voltage kicks off international sales at the EFM in Berlin.
Emmerich will direct from a screenplay by Angela Workman (The Zookeeper's Wife) that is in the vein of Dances With Wolves, The Patriot, and Braveheart.
Maya Lord centres on a soldier and a priest whose paths diverge after they are shipwrecked on the Yucatan Peninsula in the early 16th century.
Captured by a Mayan tribe, one adopts local culture while the other clings on to his Christian faith. When the Conquistadors arrive in 1519 it tests the will of both men.
Emmerich, whose credits include Independence Day, The Day After Tomorrow and 2012, will join Voltage chief Nicolas Chartier to introduce the project at a buyers presentation in Berlin on February 15. CAA represents UA and Chinese rights.
"I have been passionate about bringing this incredible true story of famed adventurer Gonzalo Guerrero to audiences for a long time, so I am delighted to be joining forces with Nic Chartier and the team at Voltage to bring this rich and powerful film to life," Emmerich said.
Chartier added, "Roland Emmerich is one of the biggest directors in the world. His movies take the audience on an emotional ride for a never-been-seen adventure every single time. We love his vision and passion for Maya Lord. This will be the perfect film for buyers who want event movies that can compete with studios releases in their countries."
Emmerich set up Centropolis Film Productions in 1985 and through it has produced and directed close to 30 features.