Warner Bros. Germany has picked up German-speaking European rights for Sophie Barthes' new adaptation of Gustave Flaubert's classic novel Madame Bovary, which is currently in post production.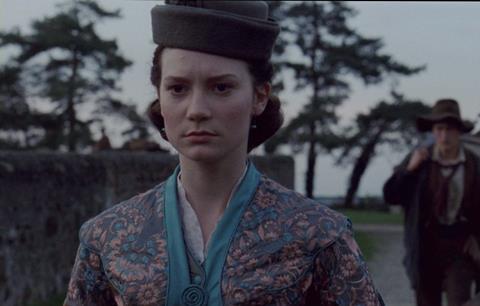 The lead role of the tragic Emma Bovary is played by Mia Wasikowska with a supporting cast that includes Paul Giamatti, Rhys Ifans and Ezra Miller.
The Occupant Entertainment production is the third international co-pro involving Berlin-based A Company following its participation in the Wachowskis and Tom Tykwer's Cloud Atlas and Pepe Danquart's Run Boy Run.
A Company will release Madame Bovary in all Eastern European territories, Russia and Vietnam through its subsidiaries in Russia, Vietnam, Hungary, Czech Republic/Slovakia and an extensive network of local distribution partners.
Radiant Films International is handling international sales for Madame Bovary.
Run Boy Run, whose sales are handled internationally by Global Screen, was released by NFP in German cinemas last Thursday (April 17) after its successful opening in Poland in January.
Alexander Rodnyansky, the chairman of A Company's supervisory board and its major shareholder, will be in Cannes this year with a Competition title – Andrey Zvyagintsev's Leviathan – produced by his Russian production house Non Stop Production and sold internationally by Pyramide International.