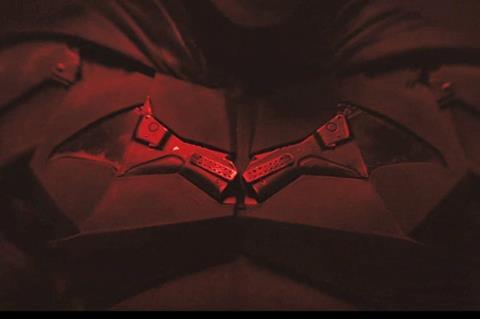 APRIL 21 UPDATE: Warner Bros on Monday (20) moved The Batman further back into 2021 as the studio announced its latest calendar shuffle amid the coronavirus pandemic, while not mentioning Tenet or Wonder Woman 1984, both of which remain set for this summer.
On Tuesday (21) the studio said Untitled WB Event Film dated for June 25, 2021, is Lin-Miranda Manuel's In The Heights and has been moved up by one week to June 18, 2021,
UNTITLED WB EVENT FILM ON 06/25/21 is now titled IN THE HEIGHTS and moves to 06/18/21
The Batman starring Robert Pattinson moves from June 25, 2021, to October 1 of next year and will be released in Imax. Sci-fi Reminiscence with Hugh Jackman has been dated for April 16, 2021 and also goes out on Imax. FilmNation and Endeavor Content introduced the package to buyers at the EFM in 2019 and the studio acquired worldwide rights.
In other changes announced on Monday (20), King Richard starring Will Smith moves from November 25 of this year to November 19, 2021, while The Sopranos prequel The Many Saints Of Newark is pushed back from September 25 of this year to March 12, 2021. Untitled Fred Hampton has been removed from August 21 of this year and is unset.
Untitled Elvis Film moves from October 1, 2021 – the new date for The Batman – to November 5, 2021. The Flash moves up from July 1, 2022, to June 3, 2022 and will be released in IMAX
Shazam! 2 is pushed from April 1, 2022 to November 4, 2022 and will be released in IMAX. An Untitled WB event film has been dated for April 1, 2022.
However Christopher Nolan's thriller Tenet remains dated for July 17, while Patty Jenkins' Wonder Woman 1984 is scheduled to open on August 14. Warner Bros executives are keeping the tentpoles in place for now in the hopes that theatres will reopen at some point this summer, when they will need films to release.