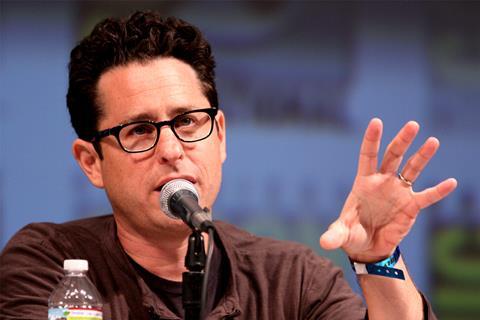 WarnerMedia and J J Abrams' Bad Robot have confirmed their huge overall deal covering TV series, theatrical features, games and digital platform content and revealed that it will "initially" run to the end of 2024.
First reported as being finalised in June and expected to be worth as much as $500m, the deal comes into force immediately and continues Bad Robot's longstanding TV relationship with Warner Bros Television (WBTV) while moving the company's film deal from Paramount to Warner Bros.
Abrams' TV output will feed a range of WarnerMedia networks and platforms, including HBO and upcoming streaming service HBO Max. Bad Robot series will continue to be produced in association with WBTV, Warner Horizon Scripted Television or the WBTV group's digital studio Blue Ribbon Content, with Warner Bros International Television Distribution distributing the shows around the globe.
Under previous deals over their 13-year relationship, Bad Robot and Warner made series including Fringe, Person Of Interest, Castle Rock and Westworld.
Bad Robot will now also develop original theatrical films for Warner Bros Pictures Group divisions including Warner Bros Pictures and New Line Cinema. The companies said Bad Robot will honour its existing obligations to Paramount, as well as his Disney film Star Wars: The Rise Of Skywalker, set to open on December 20.
In a statement, WarnerMedia chief executive officer John Stankey (also president and CEO of parent AT&T) said: "WarnerMedia and AT&T are delighted to launch a long-term collaboration with our world-class partners and colleagues J J Abrams and [Bad Robot co-CEO] Katie McGrath. We are extremely excited about the potential to deliver remarkable and memorable stories and characters across multiple platforms to audiences around the world. J J, Katie and all of Bad Robot bring extraordinary vision, exquisite filmmaking, and exemplary industry leadership to this endeavour and our company."
Abrams added: "It is a thrill for Katie, Brian (Weinstein) and me and the rest of our team at Bad Robot to call WarnerMedia our company's new home. John Stankey has a powerful vision for the future of
WarnerMedia and is committed to storytelling that connects people around the world. We are excited and gratified to be a part of this new chapter under his and Ann Sarnoff's thoughtful leadership."
Abrams separately issued a statement about leaving Paramount, in which he said: "It's bittersweet to be leaving our longtime moviemaking home, Paramount Pictures. It's been an unforgettable ride. We are incredibly grateful to the studio team – past and present – especially the incomparable Jim Gianopulos and the super talented Liz Raposo. We still have a number of great stories to tell together, and for that, I feel exceedingly lucky."