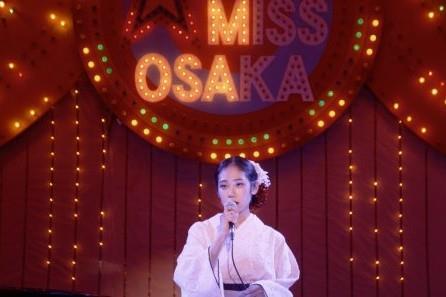 Seven world premieres will screen in the 15-title international competition of the Warsaw International Film Festival, running October 8-17 as a physical event in the Polish capital.
They include Russian co-directors Dmitry Davydov and Stepan Burnashev's seven-part anthology Yt about the complexity of relationships between families, neighbours, relatives, and friends, and veteran Lithuanian filmmaker Algimantas Puipa's dark comedy Cinephilia unmasking the illusion of film with an ironic gaze.
Ukrainian director Taras Tomenko will be in Warsaw to present his latest film "Slovo" House. Unfinished Novel about a generation of Ukrainian artists persecuted by the totalitarian system against the backdrop of the Holodomor genocide, while Polish director Lech Majewski will premiere Brigitte Bardot Forever, which is based on his novel 'Pilgrimage To The Tomb Of Brigitte Bardot the Wonderful' where he settles accounts with his youth, childhood, and all that Poland meant to him.
Bujar Alimani 's The Albanian Virgin, is a love story set against a challenging backdrop.
Meanwhile, the two world premieres coming from Asia for Warsaw's 37th edition are Jiachen Jiang's contemporary Chinese comedy No Problem and Japanese filmmaker Masakazu Kaneko's contemplative film Ring Wandering.
The competition also features the international premieres of Turkish director Tayfun Pirselimoglu's Kerr based on his novel of the same name, the directorial debut of German filmmaker Florian Dietrich, which is a comedy called Toubab, and Danish writer-director Daniel Dencik's second feature film Miss Osaka, a genre-bending narrative unfolding between Scandinavia and Japan.
Ukrainian director Oleg Sentsov's Rhino – which premiered in Venice earlier this month – is also screening in the Warsaw competition. It is likely to be one of the festival's emotional highlights as the film's Polish co-producer Dariusz Jablonski was one of the leading figures in the international film industry campaigning for Sentsov's release from prison in Russia.
The international competition jury is comprised of festival directors Sitora Alieva from Russia and Igor Soukmanov from Belarus, and German producer Peter Rommel,
This year's programme will open with Natasha Merkulova and Aleksey Chupov's Captain Volkonogov Escaped from Russia and close with the Bulgarian directing duo Vesela Kazakova and Mina Mileva's Women Do Cry.
Warsaw 2021 - International Competition
The Albanian Virgin (Ger-Bel-Alb-Kos)
Dir: Bujar Alimani
Brigitte Bardot Forever (Pol)
Dir: Lech Majewski
Cinephilia (Lith)
Dir: Algimantas Puipa
The Drover's Wife: The Legend of Molly Johnson (Aus)
Dir: Leah Purcell
Kerr (Tur- Gr-Fr)
Dir: Tayfun Pirselimoglu
Miracle (Rom-Czech Rep-Lat)
Dir: Bogdan George Apetri
Miss Osaka (Den-Nor-Jap)
Dir: Daniel Dencik
The Other Tom (Mex)
Dirs: Rodrigo Plá, Laura Santullo
No Problem (Ch)
Dir. Jiachen Jiang
Rhino (Ukr-Pol-Ger)
Dir: Oleg Sentsov
Ring Wandering (Jap)
Dir: Masakazu Kaneko
Saloum (Sen)
Dir:Jean Luc Herbulot,
"Slovo" House. Unfinished Novel (Ukr)
Dir: Taras Tomenko
Toubab (Ger)
Dir: Florian Dietrich
YT (Rus)
Dirs: Dmitry Davydov, Stepan Burnashev