The Project Factory recently won a Screen Producers Award for the game 'Sherlock: The Network' developed in partnership with Hartswood Films.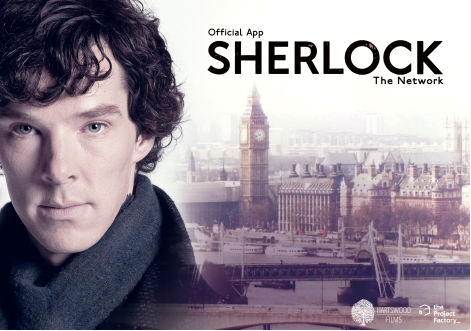 Global communications agency Way To Blue has acquired UK and Australian-based digital creative agency The Project Factory (TPF).
The all-cash deal is aimed at strengthening Way To Blue's social and digital teams in London and quadruple the size of its Australian footprint. It also expands its TV revenues and introduces healthcare, public sector and publishing to its sector portfolio.
Best known in the UK for being the social and content agency on ITV's Downton Abbey and The Last Kingdom, The Project Factory's client list includes NBC Universal, Sony Pictures Television, Gogglebox, Channel 4, Hartswood Films, the BBC and in Australia, Channel 7, CSIRO, HCF, The George Institute, Network Ten, ABC and Australian Radio Network.
Its UK team will move into Way To Blue's London offices immediately. Way To Blue's Australian team will take up residence in The Project Factory's Sydney offices in the coming months.
Jennifer Wilson, director at The Project Factory, will oversee both the UK and Australian operations for the company, which will retain its branding and identity.
Project Factory founding directors Guy Gadney and Annette Parry will step down to "pursue new ventures".