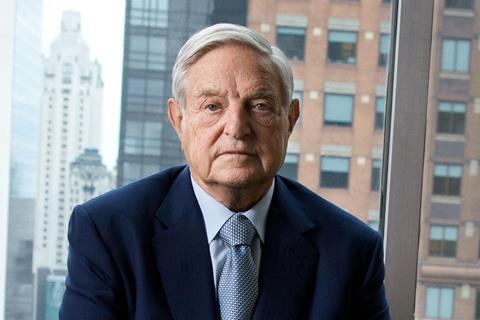 Montreal-based sales outfit WaZabi Films has picked up international rights to Jesse Dylan's Telluride documentary Soros and is introducing to buyers during TIFF.
The filmmakers got unprecedented access to Holocaust survivor turned billionaire philanthropist and activist George Soros, and explores his personal history as he fights authoritarianism around the world.
Dylan includes frank commentary from ideologues on all sides of the political spectrum. Priscilla Cohen served as producer.
"Working on the film on George Soros, I saw up-close the man who has been decades ahead of his time on so many issues," said Dylan.
"I got to understand why he is attacked by authoritarian regimes around the world because he stands for everything they fear."
"As underrepresented communities rise up around the globe, the time for this powerful documentary is now," said WaZabi co-presidents Anick Poirier and Lorne Price. "Soros is loved by the left and demonised by the right for daring to tackle the world's problems and putting his money behind his fight, yet people don't really know about him. We are very excited to take on this important film."
WaZabi Films current slate include Tracey Deer's TIFF selection Beans.