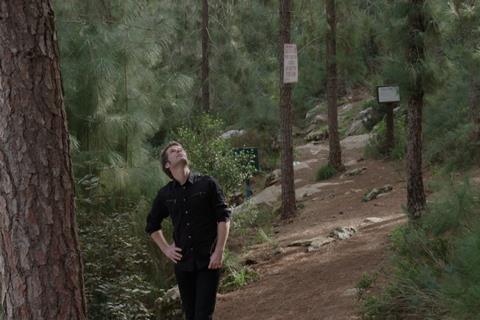 Montreal-based sales outfit WaZabi Films has acquired worldwide rights excluding Canada to Hot Docs crowd-pleaser My Tree and will launch sales at the virtual Cannes market in June.
The film follows writer-director Jason Sherman as he embarks on a trip to Israel to find the origins of a tree that was planted in his name 40 years earlier.
My Tree combines political undertones with environmental and social issue concerns and explores one man's journey to find the truth no matter where it takes him.
Sherman's Some Canadian Inc. and Hawkeye Pictures produced with support from The Canada Council For the Arts, Ontario Arts Council, and Toronto Arts Council. Matt Code served as executive producer.
Poirier and Price negotiated the deal with Aeschylus Poulos of Hawkeye Pictures on behalf of Sherman.
"My Tree is a profoundly emotional and revelatory film that does what the best documentaries do: it keeps you completely engaged as it tells you things you never knew," said WaZabi co-president Lorne Price.
"The film showed me that the regional conflict has so many layers that touch aspects of everyday life" said WaZabi co-president Anick Poirier.
"I'm thrilled to be working with Anick and Lorne as we build on the incredible response to the film," added Sherman, a playwright whose work includes Governor General's Award winner Three In The Back, Two In The Head. "Their complete and immediate embrace of the film told me they were the right people to bring it to the world."
WaZabi Films' virtual Cannes market sales slate includes Sundance award winner Ma Belle, My Beauty.