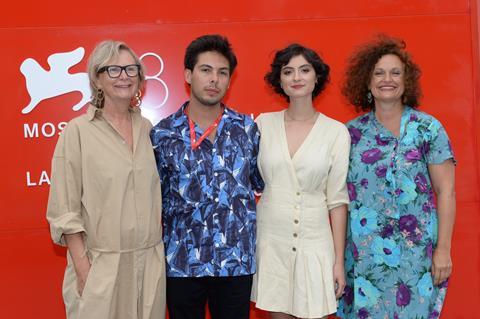 It is nine years since Paolo Baratta, president of the Venice Biennale, and Alberto Barbera, then recently reappointed as director of the Venice Film Festival, first hatched the idea of a 'Biennale College' for cinema alongside the other arts.
From this little seed has grown a mighty programme which, by the time the first decade of its existence is complete in 2022, will have spawned some 60 low-budget features directed by new filmmakers from all over the world. Beyond Venice, the films have screened and won prizes at festivals from Sundance to Rotterdam and many have been distributed widely around the world.
The Biennale College wanted to give young and emerging filmmakers the opportunity to make aesthetically innovative and challenging work for a very small budget. Every year, 12 filmmaking teams participate in the College with their projects, developing and writing their scripts. Four (previously it was three) are chosen to make their films on a budget of €150,000. It is now stipulated that two of the projects should be made by female directors, and there is always at least one Italian project in the selection.
"[Back in 2012], it was almost impossible to make a film with €150,000," says head of programme Savina Neirotti, referring particularly to Europe. "You would use that money to do shorts but financing was scarce."
Thirty films have been produced directly with a grant and a further 22 filmmaking teams who did not receive the funding have gone on to make their features by accessing private finance.
Successes include Japanese director's Kohki Hassel's 2015 feature Blanka, a Japanese-Italian co-production about a young girl who lives rough on the streets of Manila. This won a prize in Venice and was picked up for world sales by M-Appeal. Another film which travelled widely was Hotel Salvation from Indian director Shubhashish Bhutiani. This was picked up for sales by Film Movement and showed at multiple festivals.
US director Anna Rose Holmer's debut feature The Fits, made through the College, was later selected for Sundance and picked up for US distribution by Oscilloscope.
Another successful US title was Tim Sutton's Memphis, which also screened in Sundance and was released theatrically in the US by Kino Lorber.
Mary Is Happy, Mary Is Happy by Nawapol Thamrongrattanarit was a cult film credited with changing the situation for independent filmmakers in Thailand.
Lemohang Jeremiah Mosese's This Is Not A Burial, It's A Resurrection went on from Biennale College to represent Lesotho in the best international feature category at the Oscars and won a prize at Sundance.
Fresh voices
Sales agents and distributors are circling several Biennale College projects at this year's festival. "We want to find new voices and keep them fresh, meaning we don't want to teach anything," says Neirotti. "We want to create an environment that is safe enough and interesting enough so that [the filmmakers] can challenge their ideas and come up with their voice strengthened."
All the Biennale College asks in return for its support is a premiere at the festival as all the rights stay with the filmmakers.
The 2020 edition had to be done online. "This festival has been the first time we've met those people [the filmmakers]," points out Jane Williams, head of studies for the Biennale College.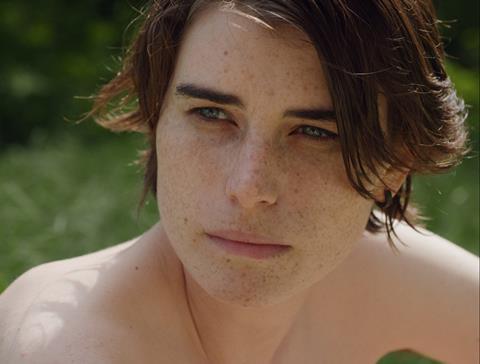 Shooting on two of the 2020 projects was delayed by the pandemic and so they are screening this year instead. This means there are six Biennale College films in official selection on the Lido this week: Italian director Beatrice Baldacci's La Tana; The Cathedral from New York-based Ricky D'Ambrose; Ecuadorian title Al Oriente by José María Avilés; Argentinian drama Nuestros Días Más Felices directed by Berruezo Pichon-Rivière; Italian director Silvia Brunelli's La Santa Piccola; and Mon Père, Le Diable from US director Ellie Foumbi.
"Each and every one of these films is experimenting with form and content," says Neirotti.
Minerva Pictures is already aboard La Santa Piccola for world sales and several other projects are reportedly near to securing sales agents.
"We regularly arrive in Venice with sales agents attached to films," says Williams. "Alongside the programme, and an integral part of it, is all the marketing side."
Marketing specialist Sarah Calderon of The Film Agency works with the filmmaking teams who are encouraged to have a very strong marketing and distribution plan in place before they start shooting.
"That's essential," Willaims continues. "These films have their premieres in Venice and they have to be the best prepared they can be. That means having all the marketing material – poster, artwork, press dossier – completed and ready for their appearance here."