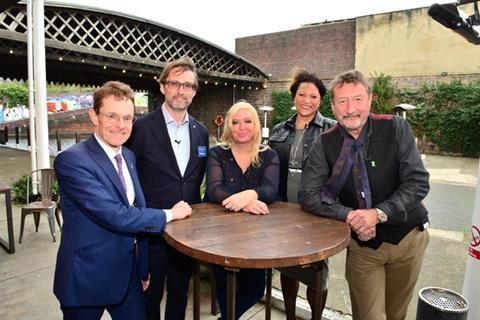 Create Central has secured £2million of investment for the West Midlands film, TV, and games sector.
The industry body, set up in 2019, has been awarded £1million in National Lottery money through the BFI's National Cluster Growth Fund to help deliver a long-term growth plan for the region's screen businesses.
£500,000 investment has come in via the West Midlands Combined Authority (WMCA) and £500,000 from regional social enterprise Tin Smart Social.
The investment package will help support a two-year programme developed by Create Central members that is focused on the 'future of media', including innovation, digital infrastructure, immersive storytelling, and digital employability programmes. This complements traditional elements such as attracting film and TV production to the region and promoting the West Midlands screen sector.
Create Central is now searching for industry specialists to help deliver the programme including a global head-hunter; an innovation lead; and specialists in skills and training, communications, and content.
BFI CEO Ben Roberts said: "The West Midlands film, TV and games sector has an important role to play in contributing creatively and economically to the UK screen industry, as well to the West Midlands local industrial strategy."
Founded six months ago, Create Central is cormprised of nearly 30 of the region's TV, film, games, and wider creative content business leaders, including Peaky Blinders writer Steven Knight and Nativity film franchise founder, Debbie Isitt.