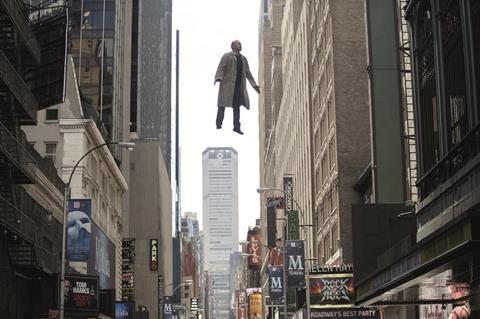 The Writers Guild of America, East, and FilmNation Entertainment have announced a six-month workshop launching in 2020 that focuses on professional development for diverse, emerging screenwriters in the greater New York City area.
The New York Screenwriters Workshop will provide eight writers with access to mentorship, meetings and projects aimed to bolster career sustainability, while the writer completes a feature-length screenplay during the run of the programme – March through August 2020.
Final Draft is serving as the exclusive sponsor of the 2020 workshop and will provide participants with software and other resources.
The workshop is the brainchild of FilmNation diversity committee members Alison Cohen, Liz Siegal and Lucy Licht, and will culminate with table reads of the participants' works and a dinner with leaders of the New York film industry. Throughout the programme, writers will be schooled in the business of entertainment by screenwriters and executives representing various New York City-based film companies. Up to 100 applications will be accepted to the programme by either a lottery for early career writers or a referral of writers by partner organizations.
Mentors include Birdman (pictured) writer Alexander Dinelaris, Bullets Over Broadway writer Douglas McGrath, and Sideways writer Jim Taylor.
Lowell Peterson, executive director of the Writers Guild of America, East, said, "The Guild is thrilled to partner with FilmNation on a project that will open doors to under-represented screenwriters. The strides we make in creating platforms for people to succeed after years of exclusion helps build an industry that is both fair and sustainable. This program is an important part of the WGAE's overall efforts to make the film and television industry more inclusive and equitable for all people."
"We are thrilled to collaborate with the WGAE and cannot wait to experience firsthand the development through mentorship we know this workshop will provide," said Cohen. "New York has a longstanding history of harboring fresh and unique voices, and we're honored to play a role in making access to the entertainment industry a much more inclusive process than ever before."
The New York Screenwriters Workshop will open for submissions on November 1. Click here for further details.