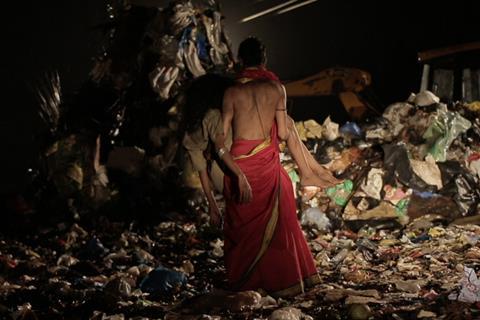 Paris-based sales company Wide has picked up worldwide rights to Panorama title Garbage, directed by Q, which is the only Indian feature in Berlinale official selection this year.
Produced by Oddjoint Films and Karma Media and Entertainment, the film stars Tanmay Dhanania (Brahman Naman), Trimala Adhikari and Satarupa Das. It revolve around a woman who takes a taxi driver hostage when he starts stalking her and discovers he has a shocking secret at home.
The film marks Q's return to Panorama seven years after his rap musical Gandu in 2011. His last film, comedy Brahman Naman (2016), was acquired by Netflix and premiered at Sundance.
Q said: "We were looking at a sales agent who could understand the sensitive nature of Garbage and the need for non-conventional methods of getting the film out there. I have been following Wide for a while and am looking forward to working with them for the first time on a film as bold as Garbage."
Wide president Loïc Magneron added: "Even though the film is set in India, there is obviously something universal about this strong statement made on violence against women, especially in this day and age."
Oddjoint is Q's own production company, while Karma Media was founded by Shaailesh R Singh and director Hansal Mehta (Aligarh).