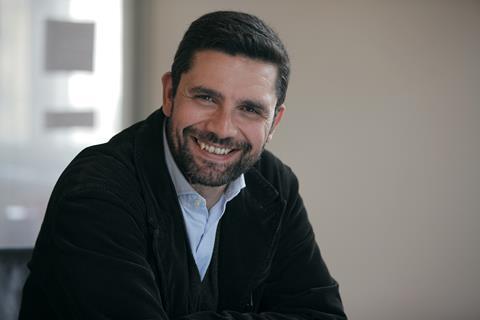 Wild Bunch is expanding its activities in Italy with the creation of BIM Production, building on its ongoing relationship with subsidiary company Rome-based Bim Distribution.
The new entity is being created in partnership with Riccardo Russo in the role of CEO and managing director. The seasoned TV executive was previously head of international TV productions at Leone Film Group and before that worked at Lux Vide. He will report to Antonio Medici, president of BIM Production and COO of BIM Distribution.
"Drawing on Riccardo Russo's extensive experience and BIM's know-how, heritage and network, the new company will produce Italian TV programs and films, responding to the growing demand from local players and electronic distribution platforms," Wild Bunch and Bim Distribution said in a joint statement.
Wild Bunch said the creation of the new entity followed in the wake of its financial restructuring in July 2018, which enabled it to consolidate its equity capital and strengthen its financial resources.
The new production entity joins Wild Bunch existing production arms Senator Film Produktion, Wild Bunch SA, Wild Bunch TV and Vertigo Films.
Wild Bunch emphasised that the move makes it the only independent TV and film group to be directly active in distribution and production in Germany, France, Spain and Italy.
It said the dual development of production activities and audiovisual offer is at the heart of Wild Bunch's strategy, and a major focus of its development.