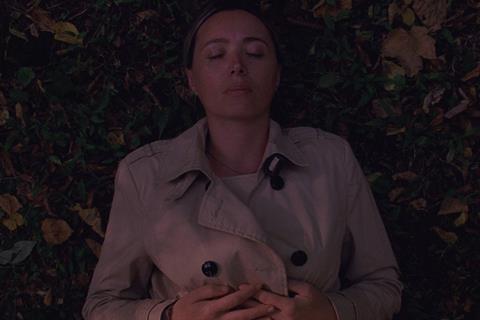 Wild Bunch International has unveiled first sales on Georgian director Dea Kulumbegashvili's San Sebastian winner Beginning ahead of its gala screening on Wednesday as part of the Cannes Film Festival's special three-day event in Cannes this week.
Global streaming platform and theatrical distributor Mubi has snapped up all rights in a multi-territory deal covering North America, Latin America, UK, Germany, Turkey and India. They are currently planning the film's release and awards campaign.
The feature has also sold to Benelux (September), France (Why Not Distribution), Spain (Surtsey), Portugal (APM Actions per Minute), Poland (New Horizons), ex-Yugoslavia (Fivia), Lithuania (Scanorama) and Bulgaria (Bulgaria Film Vision).
Produced by David Zerat, Ilan Amouyal, Rati Oneli and Paul Rozenberg, with co-producers Steven Darty and Adrien Dassault and Mexico's Carlos Reygadas on board as executive producer, the film was chosen for the Cannes 2020 Label before screening at Toronto, San Sebastián and New York film and Busan.
The debut feature is rapidly proving one of the break-out titles of the Cannes 2020 selection, winning the Fipresci prize in Toronto and then best film, director, screenplay and actress, for female lead la Sukhitashvili, at San Sebastian.
It has since been selected as Georgia's submission for best international feature film award at the 2021 Academy Awards in April 2021.
Set in a small Georgian town on the border with Azerbaijan, the unsettling drama stars Sukhitashvili as a woman who undergoes a crisis of faith after the Jehovah's Witness Kingdom Hall where she worships with her missionary husband is burned down in an act of arson.
Speaking to Screen at San Sebastian in September, Kulumbegashvili explained the screenplay, co-written with Oneli, had been inspired by her own experiences growing up in post-Soviet Georgia at a time of renewed religious fervour among the country's population.
Wild Bunch International sales chief Eva Diederix said a theatrical release strategy was being pieced together in spite of the challenges of the Covid-19 pandemic.
Spanish distributor Miguel Angel Perez at Madrid-based Surtsey is planning to catch the local resonance of the San Sebastian triumph with a December 4 release in Spain, health restrictions permitting.
Why Not Distribution, the distribution arm of Pascal Caucheteux and Grégoire Sorlat's Paris-based indie production powerhouse, is aiming for a release in early 2021, based out of its Cinema du Panthéon arthouse venue in the French capital's Latin Quarter.