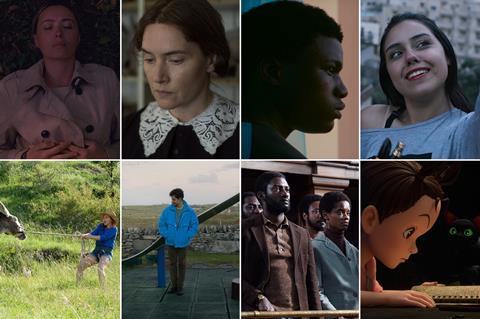 The Cannes Film Festival will finally roll out the red carpet at Cannes' Palais des Festivals this week at a special three-day physical event, running October 27-29, five months after it was forced to cancel its 73rd edition in May due to the Covid-19 pandemic.
Aside from giving delegate general Thierry Frémaux and his team some sense of closure on a complex year, the event is very much an act of solidarity for the city of Cannes and its inhabitants, who have seen their livelihoods decimated since March onwards as festivals, conferences and tourists stayed away.
It will showcase four titles from Cannes' special 2020 Official Selection. French comedies The Big Hit by Emmanuel Courcol and French Tech by Bruno Podalydès will open and close the event, while festival regular Naomi Kawase's True Mothers and Georgian director Dea Kulumbegashvili's debut feature Beginning, which recently won San Sebastian's Golden Shell for best film, director, screenplay and actress will also be honoured with gala screenings.
When the Official Selection was announced back in June, the future trajectory of the 56 chosen titles was uncertain. As the festival gears up for its special event, Screen has tracked what happened to the selection in the interim months.
Festival berths
Frémaux said one of the main reasons for pushing on with the selection against the odds was to help films find audiences in a complex time. Five months on, this wish appears to have come true on many levels.
Nearly 90% of the 56 selected films have secured a physical festival berth. While Venice decided early on not to showcase any of the Cannes titles, Toronto, San Sebastian, London, Rome, Frémaux's Lumière Festival and now Busan, where 24 titles are screening, have all played their part.
For the dozen titles yet to hit the festival circuit, the delay is due either to the launch strategy of their producers, sales agents and distributors or because the film is still completing post-production.
Nearly all of the works by established filmmakers, grouped under the selection's 'The Faithful' banner, have premiered at major international festivals, with Thomas Vinterberg's Another Round perhaps making the biggest splash, kicking off at Toronto.
Only two of the 14 'Faithful' titles have yet to launch: The French Dispatch, which has been delayed by distributor Searchlight Pictures until 2021, and Korean director Im Sang-soo's Heaven: To The Land Of Happiness which is completing post-production.
In 'The newcomers' section, which also features 14 titles, just one – Souad – is still awaiting a festival date, with the producer and sales company Best Friends Forever, preferring to launch them on the circuit next year.
The titles in the 'First features' section have been more reliant on audience-focused local festivals like Angoulême and Deauville in France or Germany's Filmfest Hamburg for their first theatrical outings. Only three have yet to find a festival home: Broken Keys, John And The Hole and Pleasure.
Two 'First features' also broke out into bigger festivals: Suzanne Lindon's Spring Blossom and Beginning, which debuted internationally at Toronto and San Sebastian respectively.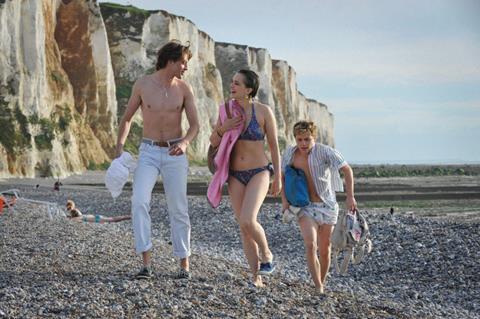 Theatrical distribution
Theatrically, the Cannes 2020 label has had the most resonance in France and for French films.
Diaphana Distribution was the first distribution label to theatrically release a Cannes 2020 title, taking the plunge shortly after French cinemas reopened on June 22 following a 14-week Covid-19 shutdown with François Ozon's Summer Of '85.
Since then, a raft of Cannes 2020 label titles have come out in France, including French comedy My Donkey, My Lover & I (Diaphana Distribution), Another Round (Haut et Court) and feature animation Josep (Sophie Dulac Distribution). Releases scheduled for the coming weeks include Home Front (Ad Vitam), DNA (Le Pacte) and Gagarine (Haut et Court).
Outside of France, Yeon Sang-ho's Peninsula was a pandemic success story in Asia, while Another Round has proven a hit back home in Denmark, although this success is not connected to their Cannes selection.
Sales challenges
One aspect where the outcome is less clear is whether the label helped international sales. Without the physical festival, it has been much harder for sales agents to create buzz around Cannes selections this year and there have been fewer breakout films than normal.
Titles that have stood out, however, include Another Round for Trust Nordisk; Gagarine, which was one of the buzz titles of the Cannes Marché du Film's virtual market in late June on the back of a savvy campaign by Paris-based sales company Totem; and Polish-Swedish drama Sweat, which generated good sales for New Europe Film Sales, and DNA for Wild Bunch International.
On the awards front, it would have been hard for Cannes to top the success of its 2019 Palme d'Or winner Parasite. There is no one standout title this year but a handful of features are likely to be part of the wider awards conversation over the coming months, including Another Round and Beginning, which was recently submitted as Georgia's entry for the best international feature film category at the Academy Awards.
Below is a breakdown of the Cannes 2020 label titles (sorted by Thierry Fremaux's categories) and their festivals, Screen reviews, sales and first releases to date.
Cannes 2020 Official selection
'The Faithful'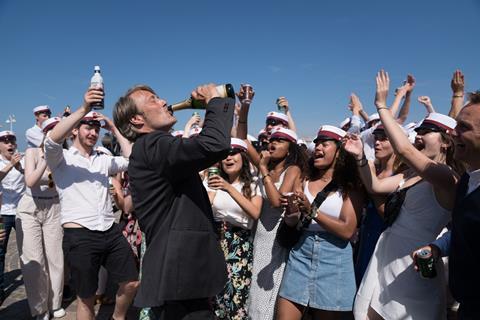 Another Round (Den-Swe-Neth)
Dir. Thomas Vinterberg
Screen review: "A Fight Club for the drooping, discouraged middle-aged man that fight clubbers may have become"
Screen interview: Thomas Vinterberg says 'Another Round' is a celebration of life, not drinking
Festivals: Toronto (world premiere), San Sebastian, Lumière, London, Bergen, Rome, Busan, El Gouna, Seville
Awards: London, audience award, best film, San Sebastian, Best Actor (Mads Mikkelsen, Thomas Bo Larsen, Magnus Millang, Lars Ranthe)
First theatrical release: Denmark, September 24, 2020 (Nordisk Film Distribution)
Sales: France (Haut et Court), UK and Ireland (Studiocanal), Canada (Mongrel Media), Germany, Austria and Liechtenstein (Weltkino), South Korea (Atnine Film), Turkey (Filmarti), Benelux (September Films), Portugal (Films4You), Russia (Capella Film), Switzerland (Pathé Film), Hungary (Vertigo Media), Greece (Rosebud), Former Yugoslavia (Discovery Film & Video), Poland (Best Film), Estonia, Lithuania, Latvia (Estin Film), Czech Republic (Film Europe), Japan (Klockworx), Australia (Umbrella Entertainment), China (Red Apollo), Mexico, Central America and Colombia (Gussi), Brazil (Synapse/Vitrine), Spain (Bteam Pictures), Italy (Movies Inspired), Israel (United King), Romania (Bad Unicorn).
Contact: TrustNordisk
DNA (Fr)
Dir. Maïwenn
Screen review: "A welcome conversation starter in this era of identity politics"
News: Maïwenn to receive Zurich Film Festival tribute award
Festivals: Deauville (world premiere), San Sebastian, Zurich, Lumière
First theatrical release: France, October 28, 2020 (Le Pacte)
Sales: UK, US, Canada, Australia, New Zealand, South Africa and the Middle East (Netflix), Benelux (The Searchers), Italy (Fenix), Switzerland (Frenetic), Scandinavia (Non Stop), Russia (A-One), Poland (Best Films), Israel (Lev Cinema), Turkey (Filmarti), Tunisia (Retinia), China (Hugo East), Taiwan (Light Year).
Contact: Wild Bunch
Forgotten We'll Be (Col)
Dir. Fernando Trueba
Screen review: "There is a generous, often mischievous performance by Javier Cámara"
Festivals: San Sebastian (closing film), Rome
Sales: US (Cohen Media Group), UK (Curzon).
Contact: Film Factory Entertainment
The French Dispatch (US)
Dir. Wes Anderson
First theatrical release: TBA
Contact: Searchlight Pictures
Heaven: To The Land of Happiness (S Kor)
Dir. Im Sang-Soo
Contact: Finecut
Home Front (Fr-Bel)
Dir. Lucas Belvaux
Festivals: Angoulême (world premiere), Deauville, Rome, Lumière
First theatrical release: France, November 11, 2020 (Ad Vitam)
Contact. The Party Film Sales
In The Dusk (Lith-Fr-Cze-Port-Serb-Latv)
Dir. Sharunas Bartas
Screen review: "Sharunas Bartas returns to form with this stark, sombre Lithuanian war story"
Interview: "People wanted a pure hero film": Sharunas Bartas on his drama 'In The Dusk'
Festivals: San Sebastian (world premiere), Lumière, Busan
Contact: Luxbox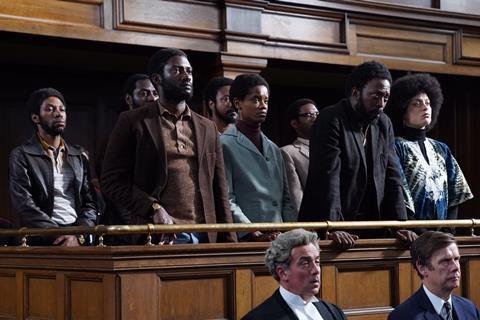 Mangrove (UK)
Dir. Steve McQueen
Screen review: "A radical step on the way to societal self-examination"
Festivals: New York, London (opening night), Rome
First release: Part of McQueen's Small Axe anthology series, the film is set to broadcast on BBC One and stream on Amazon Prime Video in the US this autumn.
Contact: BBC Worldwide
Last Words (It-Fr)
Dir. Jonathan Nossiter
Screen review: "High marks on the topicality front"
Festivals: Deauville (world premiere), San Sebastian, Lumière
First theatrical release: France, October 21 (Jour2Fête)
Contact: The Party Film Sales
Lovers Rock (UK)
Dir. Steve McQueen
Screen review: "McQueen's least conventional, most cinematically impressive work since Hunger"
Festivals: New York (world premiere – opening film), Rome
First release: Part of McQueen's Small Axe anthology series, the film is set to broadcast on BBC One and stream on Amazon Prime Video in the US this autumn.
Contact: BBC Worldwide
Peninsula (S Kor)
Dir. Yeon Sang-ho
Screen review: "Riveting from start to finish, this enthralling feature could be the one to reanimate markets in Asia"
Screen feature: How 'Peninsula' became Asia's pandemic success story
Festivals: Sitges, Rome, Busan, Tokyo
First theatrical release: South Korea, July 15, 2020 (NOW)
Sales: Films has sold to 185 territories with deals including North America (Well Go USA), France (ARP SAS), Latin America (BF Distribution), Hong Kong (Edko), Taiwan (Movie Cloud), UK (Studiocanal), Japan (Gaga), Spain (A Contracorriente Films), Germany and Benelux (Splendid Film), Australia and New Zealand (Purple Plan), in-flight (Emphasis), Philippines (Pioneer Films), Thailand (Sahamongkol), India (Kross), Russia, CIS and the Baltics (Provzglyad), Italy (Tucker Films), MENA (Empire Networks), Mongolia (The Filmbridge), Scandinavia (Mis. Label).
Contact: Contents Panda
The Real Thing (Jap)
Dir. Koji Fukada
Festivals: Tokyo
Contact: Nagoya TV
Summer Of '85 (Fr)
Dir. François Ozon
Screen review: "An intense and touching tale of first love set over a six-week period"
Festivals: San Sebastian (international premiere), Rome, Busan
Awards: Rome, Audience Award
First theatrical release: France, July 14, 2020 (Diaphana Distribution).
Sales: Israel (Lev Cinema), Turkey (Bir Film), Poland (Against Gravity), Spain (Golem), Belgium (September Film), Switzerland's (Filmcoopi), Russia (A One), Portugal (Leopardo Filmes), Latin America (California Filmes), South Korea (Challan), Ex-Yugoslavia (MCF).
Contact: Playtime
True Mothers (Jap)
Dir. Naomi Kawase
Screen review: "Kawase delivers a rewarding drama about teenage adoption"
Festivals: Toronto (world premiere), San Sebastian, Busan
First theatrical release: Japan, October 23, 2020 (Kinoshita Group)
Sales: France (Haut et Court), Benelux (Cineart), Portugal (Leopardo Filmes), Latin America (California Filmes).
Contact: Playtime
'The newcomers'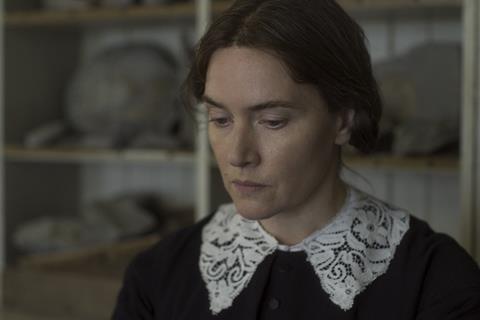 Ammonite (UK)
Dir. Francis Lee
Screen review: "A film as delicate as this should not be pushed or even nudged"
Screen interview: Francis Lee on making 'Ammonite' and his "obsession with class"
Festivals: Toronto (world premiere), London (closing film), Rome, Busan, Seville
First theatrical release: US, November 13, 2020 (Neon)
Sales: US (Neon), Asia, Italy, Latin America, Middle East, Scandinavia, South Africa, Spain and Turkey (Sony Pictures Worldwide Acquisitions), UK (Lionsgate), Australia and New Zealand (Transmission).
Contact: Cross City Films
February (Bul-Fr)
Dir. Kamen Kalev
Screen review: "Quietly affecting portrait of rural Bulgarian existence"
Festivals: Bergen, Tokyo, Seville
Contact: Memento Films International
Enfant Terrible (Ger)
Dir. Oskar Roehler
Screen review: "Oliver Masucci brings Rainer Werner Fassbinder to flamboyantly grouchy life"
Screen interview: 'Enfant Terrible' director Oskar Roehler on older casting and Fassbinder's mystique
Festivals: Hamburg (world premiere), Ghent, Istanbul, Seville
First theatrical release: Germany, October 1, 2020 (Weltkino)
Sales: US (Dark Star Pictures), UK (BFI), Benelux (Arti Film,) Greece (Cinobo), CIS (Rocket Releasing), Romania (Transilvania Film).
Contact: Picture Tree International
A Good Man (Fr)
Dir. Marie-Castille Mention-Schaar
Festivals: Deauville (world premiere), Lumière
First theatrical release: France, March 3, 2021 (Pyramide Distribution)
Sales: Benelux (Cineart), Switzerland (Agora)
Contact: Pyramide International
Here We Are (Isr-It)
Dir. Nir Bergman
Festivals: Mill Valley, Zurich
Sales: France (Sophie Dulac), Spain (Avalon Distribucion), Benelux (Imagine Film Distribution), Switzerland (Agora Films), Poland (Best Film), Japan (Longride), Brazil (Imovision).
Contact: mk2 films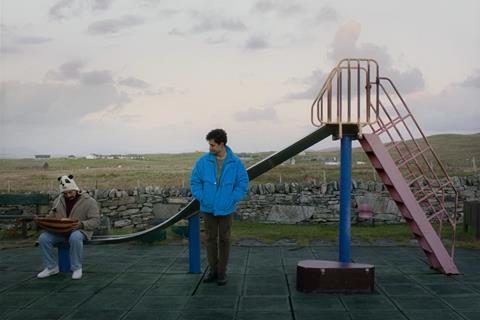 Limbo (UK)
Dir. Ben Sharrock
Screen review: "A group of refugees form a cautious friendship in this wry, Beckettian comedy"
Screen interview: 'Limbo' director Ben Sharrock aims his lens at the refugee crisis
Festivals: Toronto (world premiere), San Sebastian, Zurich, London
Contact: Protagonist Pictures
Love Affair(s) (Fr)
Dir. Emmanuel Mouret
Screen review: "Emmanuel Mouret delivers his take on the 'Unapolagetic French Art Film'"
Festivals: Angoulême (world premiere), Busan
First theatrical release: France, September 16, 2020 (Pyramide Distribution)
Contact: Elle Driver
Nadia, Butterfly (Ca)
Dir. Pascal Plante
Screen review: "Such an intriguing addition to the sports movie canon"
Festivals: Busan
First theatrical release: Canada, September 18, 2020 (Maison 4:3)
Sales: France (Les Alchimistes)
Contact: Wazabi Films
A Night Doctor (Fr)
Dir. Elie Wajeman
Festivals: Angoulême (world premiere), Lumière
First theatrical release: France, December 9, 2020 (Diaphana Distribution)
Contact: WTFilms
Red Soil (Alg-Fr)
Dir. Farid Bentoumi
Screen review: "This whistleblower drama, co-produced by the Dardenne brothers, is buoyed by strong performances"
Festivals: Deauville (world premiere), Lumière, Busan
First theatrical release: November 25, 2020 (Ad Vitam)
Contact: WTFilms
Simple Passion (Fr-Bel)
Dir. Danielle Arbid
Screen review: "The film's appeal will be largely based on its sexual frankness, especially in the depiction of female pleasure"
Festivals: San Sebastian (world premiere), Zurich, Lumière, Busan
First theatrical release: France, January, 2021 (Pyramide Distribution)
Sales: Germany (Wild Bunch Germany), UK (Curzon), Portugal (Pris) and FunFilm (Quebec), Japan (Cetera International), CIS (Planeta Inform), South Korea (Jinjin Pictures), Taiwan (Joint Entertainment).
Contact: Pyramide International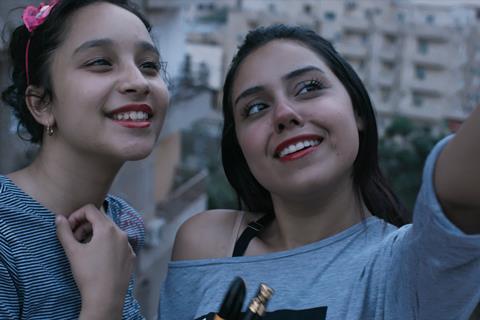 Souad (Egypt-Tun)
Dir. Ayten Amin
Contact. Best Friend Forever
Sweat (Swe)
Dir. Magnus von Horn
Screen review: "Smartly focused story about the life and lack of soul of a social influencer"
Screen interview: 'Sweat' actress Magdalena Kolesnik is getting ready to work in English
Festivals: Zurich, Tokyo, Seville
Sales: UK and Ireland (Curzon Artificial Eye), France (ARP) Australia/New Zealand (Rialto), Spain (Elamedia), Baltics (Scanorama), ex-Yugoslavia (Demiurg), Benelux (Imagine), Hungary (Mozinet) and Norway (Mer Film), US, Latin America, India and Turkey (MUBI).
Contact: New Europe Film Sales
Teddy (Fr)
Dirs. Ludovic & Zoran Boukherma
Screen review: "Teddy does grow gorier as it builds to a finale of Carrie-like retribution"
Festivals: Deauville, Sitges, Lumière, Busan
First theatrical release: France, January 13, 2021 (The Jokers)
Contact: WTFilms
First features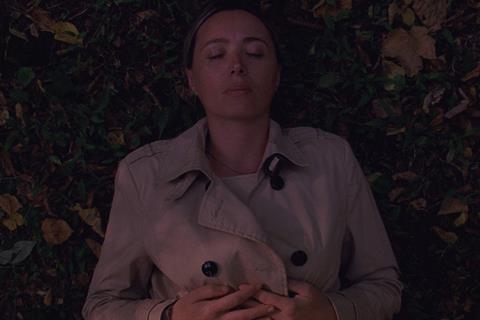 Beginning
Dir. Dea Kulumbegashvili
Screen review: "Impenetrable in places but always intriguing"
Screen interview: Dea Kulumbegashvili on her San Sebastian prize-winning debut 'Beginning'
Festivals: San Sebastian (world premiere), Bergen, Busan, Cannes 2020 Special event
Awards: San Sebastian, best film, director, screenplay and actress.
Contact: Wild Bunch
Broken Keys
Dir. Jimmy Keyrouz
Contact: Ezekiel Film Production

The Death Of Cinema And My Father Too
Dir. Dani Rosenberg
Screen review: "Self-reflexive debut from Israel boasts an ambitiously labyrinthine structure"
Festivals: Busan, Kiev, Sao Paulo, Thessaloniki
Contact: Films Boutique
Falling
Dir. Viggo Mortensen
Screen review: "Falling feels a very personal project for Mortensen"
Screen interview: Viggo Mortensen on choosing projects, working with David Cronenberg and moving behind the camera
Festivals: Sundance (world premiere), Toronto, San Sebastian, Zurich, Lumière, El Gouna, Busan
First theatrical release: Spain, October 2, 2020 (Caramel Films)
Sales: UK (Modern Films), France (Metropolitan), Latin America (California Filmes), Portugal (Pris), Canada (Mongrel), Germany (Prokino), Italy (Bim), Spain (YouPlanet Pictures/ Caramel), Benelux (Splendid), Greece (Odeon), Scandinavia (Nordisk), Bulgaria, Czech Republic, Slovakia, Hungary, Poland, Romania (M2), former Yugoslavia (Discovery), CIS and Baltics (Paradise), Middle East (Frontrow), India (PVR), Japan (Kino Films), Singapore (Shaw), Turkey (Bir).
Contact: HanWay Films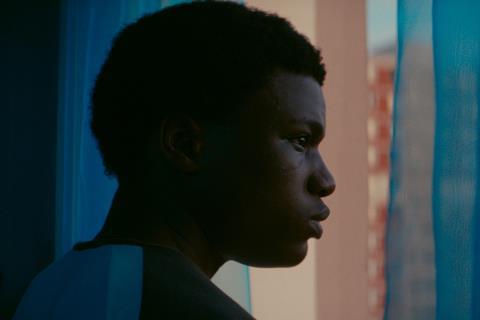 Gagarine (Fr)
Dir. Fanny Liatard, Jérémy Trouilh
Screen review: "An audacious feature debut shoots for the stars"
Festivals: Athens, Ghent, Seville, Zurich, Hamburg, Lumière, Busan, Seville
First theatrical release: France, November 18, 2020 (Haut et Court)
Sales: US (Cohen Media Group), UK (Curzon), Austria (Polyfilm), Benelux (Cinéart), Denmark (Angel Films), Officine Ubu (Italy), Finland (Cinemanse), Greece (Weird Wave), Norway (Selmer Media), Poland (Best Film), Spain (Karma Films), Sweden (Folkets Bio), Switzerland (Filmcoopi) and ex-Yugoslavia (Megacom), Australia (Madman), Brazil (Vitrine), Israel (Lev Cinemas), Singapore and Thailand (Anticipate Pictures), Turkey (Filmarti).
Contact: Totem
Ibrahim (Fr)
Dir. Samir Guesmi
Festivals: Angouleme (world premiere), Lumière, Busan
First theatrical release. France, December 9, 2020 (Le Pacte)
Contact: Wild Bunch International
Memory House
Dir. João Paulo Miranda Maria
Festivals: Toronto (world premiere), San Sebastian, Bergen
Contact: Celluloid Dreams
My Best Part (Fr)
Dir. Nicolas Maury
Festivals: Angoulême (world premiere), Lumière, Busan
First theatrical release: France, October 28, 2020 (Films du Losange)
Sales: Canada (Axia Films), Taiwan (Mirror Stage Films), Benelux (Athena Films), Germany (Salzgeber & Co) and Switzerland (Sister Distribution).
Contact: Les Films du Losange
John And The Hole
Dir. Pascual Sisto
News: First-look: Cannes official selection 'John And The Hole' (exclusive)
Contact: United Talent Agency
Pleasure (Swe)
Dir. Ninja Thyberg
Contact: Versatile
Rascal (Fr)
Dir. Peter Dourountzis
Screen review: "A sober, non-judgemental portrait of a sociopath"
Festivals: Hamburg, Lumière, Busan, Seville
First theatrical release: France, 2020 (Rezo Films)
Contact: Kinology
Should The Wind Drop
Dir. Nora Martirosyan
Festivals: Angoulême (world premiere)
First theatrical release: France, November 2020 (Arizona Distribution)
Contact: Indie Sales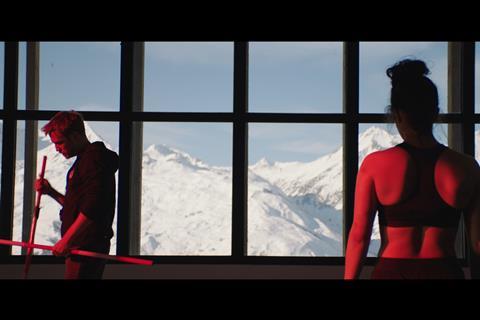 Slalom (Fr)
Dir. Charlene Favier
Screen review: "An impressive coming of age tale perfectly suited to the current age"
Festivals: Angoulême (world premiere), Deauville, Zurich, Lumière, Busan
First theatrical release: France, November 4, 2020 (Jour2Fête)
Contact: The Party Film Sales
Spring Blossom (Fr)
Dir. Suzanne Lindon
Screen review: "Lindon's extreme youth is one selling point, but certainly not the only one"
Screen interview: Suzanne Lindon talks precocious debut feature 'Spring Blossom'
Festivals: Toronto (international premiere), Angoulême (world premiere), San Sebastian, Hamburg, Athens, Lumière, Rome, Busan
First theatrical release: France, December 9, 2020 (Paname Distribution)
Sales: Benelux (Cinéart), Germany (MFA+ Filmdistribution), Curzon (UK), Canada (Axia Films), China (Hugo East), Switzerland (First Hands).
Contact: Luxbox
Striding Into The Wind
Dir. Shujun Wei
Screen review: "A Chinese slacker story with a very cinephile flavour"
Festivals: London, Athens, Busan, Sao Paulo, Chicago, Pingyao
Contact: Films Boutique
Omnibus title
Septet: The Story Of Hong Kong
Dirs. Sammo Hung, Ann Hui, Patrick Tam, Yuen Woo-ping, Johnnie To, Ringo Lam, Tsui Hark
Screen review: "Anthology series offers misty-eyed memories and highly personal stories"
Festivals: Busan (opening film), Lumière
Contact: Media Asia Film Distributors
French comedies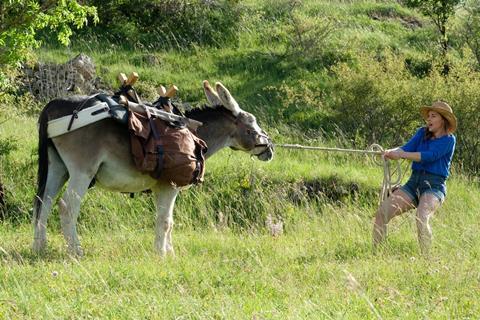 The Big Hit (Fr)
Dir. Emmanuel Courcol
Festivals: Angoulême (world premiere), Zurich, Lumière, Cannes 2020 special event
First theatrical release: France, December 23, 2020 (Memento Films Distribution)
Sales: Benelux (Paradiso Filmed Entertainment), Italy (Teodora Film), Scandinavia (NonStop Entertainment), Spain (Caramel Films), Switzerland (Filmcoopi), Poland (Galapagos Films) and Portugal (Nos Lusomundo), CIS (Russian Word Vision), Brazil (Imovision), Taiwan (Andrews Film).
Contact: mk2 films
French Tech (Fr)
Dir. Bruno Podalydès
Festivals: Deauville, Zurich, Lumière, Cannes 2020 special event
First theatrical release: France, January 13, 2021 (UGC Distribution)
Contact: Wild Bunch International
My Donkey, My Lover & I (Fr)
Dir. Caroline Vignal
Festivals: Angoulême, Zurich
First theatrical release: France, September 16, 2020 (Diaphana Distribution)
Contact: Playtime
The Origin Of The World (Fr)
Dir. Laurent Lafitte
Festivals: Lumière
First theatrical release: France, February 2021 (Studiocanal)
Contact: Studiocanal
The Speech (Fr)
Dir. Laurent Tirard
Festivals: Rome
First theatrical release: France, December 16, 2020 (Le Pacte)
Contact: Charades
Documentaries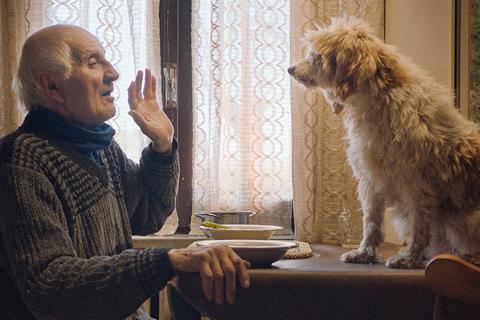 Downstream To Kinshasa
Dir. Dieudo Hamadi
Screen Review: "Vital as a commentary on contemporary African society, human rights and disability issues"
Festivals: Toronto, Cinéstar, AFI, Doc Lisboa, DOK Leipzig, RIDM, Braunschweig, Tubingen, Leeds, Seville, Festival dei Popoli, IDFA, Singapore
Contact: Andana Films
Nine Days In Raqqa
Dir. Xavier de Lauzanne
Festivals: Rome
Contact: Alouest Film
The Truffle Hunters
Dirs. Michael Dweck and Gregory Kershaw
Screen review: "A beautifully crafted documentary that deserves to be seen on the big screen"
Festivals: Sundance (world premiere), New York
First theatrical release: US, December 25, 2020 (Sony Pictures Classics)
Contact: Go Gigi Go Productions
Animated films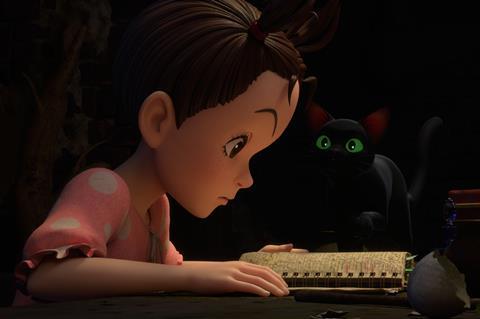 Earwig And The Witch (Jap)
Dir. Gorô Miyazaki
Festivals: Lumière
First release: Japanese state broadcaster NHK will air the work in Japan in December 2020
Contact: Wild Bunch International
Flee (Den-Fr-Swe-Nor)
Dir. Jonas Poher Rasmussen
Contact: Cinephil
Josep (Fr)
Dir. Aurel
Screen review: "Sombre but ultimately heartening account of how the human spirit copes with inhuman circumstances"
Festivals: Athens, Vallodolid
Awards: Athens, audience award, best screenplay
First theatrical release: France, September 30, 2020 (Sophie Dulac)
Contact: The Party Film Sales
Soul (US)
Dir. Pete Docter
Screen review: "Visually glorious, frequently very funny and genuinely profound"
Festivals: London, Lumière, Rome, Busan
First theatrical release. December 25, 2020 (Disney+)
Contact: Pixar Animation Studios