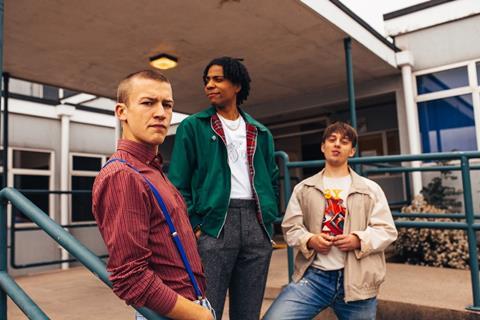 Vertigo Releasing has secured UK-Ireland rights to William Stone's UK comedy drama The Fence in a direct deal with the film's producers.
Vertigo has acquired VOD, digital and physical rights to Stone's feature directorial debut and plans to release later this year.
In the UK, the film is being self-released theatrically by the filmmakers through their production outfit, Red Anchor Films. After opening at two locations on September 2, the Showcase Cinemas chain will expand its run to at least 10 venues around the UK from September 16.
This has been spearheaded by Guy Davies, the UK writer/director who took a similar self-distribution approach with his own debut feature, Philophobia, during the pandemic.
The Fence is set on the streets of 1980s Bristol and follows a working class youth and his brother as they attempt to settle a score with local thieves after their motorbike is stolen. The cast is led by newcomer David Perkins and Eugene Simon, whose credits include Game Of Thrones, as well as Sally Phillips.
The feature is based on the short of the same name by writer/director Stone, which was released in 2018 and has generated more than 4.5 million views on YouTube. Paris-based Wide Management picked up international sales rights to film ahead of Cannes in May.
Stone and Davies produced the feature alongside Adam Pickford. Executive producers are Mark Thompson and Tim Dodd.