FILM BAZAAR: Three of the Work-in-Progress Lab projects at this year's Film Bazaar are international co-productions, suggesting Indian filmmakers are getting to grips with the complexities of working with Europe.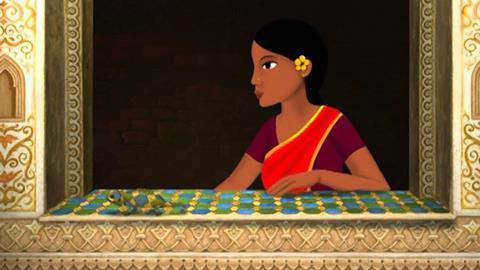 Among the line-up of rough cuts screening at the market are Dipesh Jain's In The Shadows, a co-production between UK-Indian production house Exstant Motion Pictures, founded by Shuchi Jain, and German producer Lena Vurma's Dragonfly Films.
"Shuchi came on board early to produce and finance the film, but we didn't have a huge amount of sales experience, so Lena joined to help us produce and handle sales on the film," said Dipesh Jain, who met Vurma at Film Bazaar in 2013.
Starring Manoj Bajpayee and Belgian actress Laura Verlinden (The Brand New Testament), the film is a psychological drama about a man who is trapped within the walls of Delhi's old city and his own mind.
The WIP line-up also includes Kanwal Sethi's Once Again, which also has a German producer – Holm Taddiken of Germany's Neufilm. The project, which was selected for Co-production Market in 2014, stars Neeraj Kabi and Shefali Shah in the story of a romance between a widow and an ageing star.
Also selected for WIP Lab, Gitanjali Rao's Bombay Rose is a co-production between India's Cinestaan, Gitanjali Rao Films and France's Les Films d'Ici. The 2D animated feature, which has backing from France's Cinemas Du Monde and Doha Film Institute, was selected for Busan's Asian Project Market and NFDC Screenwriters Lab, both in 2015.
Meanwhile, Indian projects in WIP Lab include Malayalam-language The Tetrahedron and three projects in Film Bazaar Recommends: The Bioscopewala, Nimmo and The Golden Laden Sheep & The Sacred Mountain.