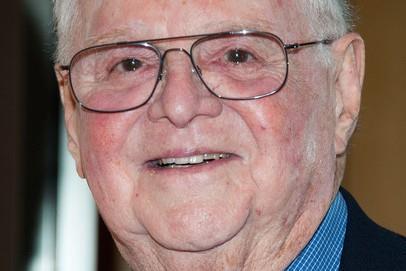 Paul Heller, the US producer whose credits included Withnail & I and Enter The Dragon and My Left Foot as executive producer, died on December 28 in Los Angeles. He was 93.
Heller, a longtime board member of BAFTA LA, was born in New York on September 25, 1927, and spent many years in England producing some of his most acclaimed films.
His first feature, the 1962 mental health drama David And Lisa directed by Frank Perry, earned two Oscar nominations for directing and for Eleanor Perry's adapted screenplay.
Encouraged to pursue his career with gusto, Heller produced Leopoldo Torre Nilsson's Argentina-US political drama The Eavesdropper a couple of years later and the Argentinean Film Critics Association Awards honoured it with best film and best director prizes in 1967.
Heller founded Sequoia Pictures in 1973 and that same year the company, affiliated to Warner Bros, made the martial arts hit Enter The Dragon starring Bruce Lee.
He worked as an executive at the studio overseeing such films as Skin Game with James Garner and Dirty Harry starring Clint Eastwood.
Under Paul Heller Productions he produced the comedy First Monday In October starring Walter Matthau and Jill Clayburgh for Paramount. Other career credits include an executive producer role on Showtime's 1983 adaptation of Pygmalion starring Peter O'Toole and Margot Kidder.
The late 1980s would see Heller work on two of his most famous features – Bruce Robinson's 1987 cult British film Withnail & I starring Richard E. Grant and Paul McGann, and as executive producer on Daniel Day-Lewis' Oscar-winning breakout performance in 1989 drama My Left Foot directed by Jim Sheridan.
Heller served on the board of BAFTA LA for many years and was co-chair of the organisation's education and outreach committee. He was active in supporting students and community-based educational initiatives, played a key role in launching BAFTA's family screenings at Helen Keller Park, and helped establish the BAFTA Student Film Awards.
In later years Heller also worked with Inner City Shakespeare ensemble.
Former BAFTA LA chairman Nigel Daly of Screen said, "Paul Heller worked tirelessly for BAFTA LA over the many years he served on its board and the various committees he chaired. His inner city programmes inspired and improved the lives of so many underprivileged young people in Los Angeles. He leaves behind an incredible body of work and some of the best British films ever made as well as a community of friends and colleagues who will miss him dearly. Our thoughts are with his wife Kathy and his family."
Heller is survived by his wife Kathy Heller, son Charlie Heller, and son Michael Heller from a previous marriage.