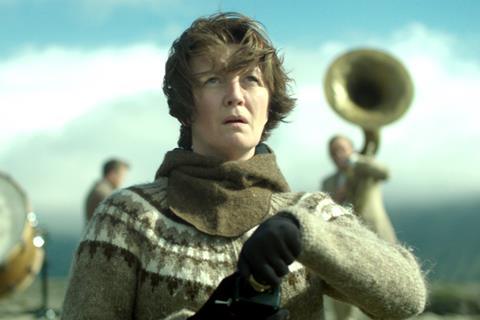 Benedikt Erlingsson's eco-terrorist comedy-drama Woman At War has won the LUX prize, awarded by the European Parliament in Strasbourg today (Wednesday November 14).
Launched in 2007, the prize intends to shine 'a spotlight on films that go to the heart of European public debate', according to the European Parliament.
Woman At War was chosen ahead of Wolfgang Fischer's Styx, which came second, with Mila Turajlic's The Other Side Of Everything in third.
Director and co-writer Erlingsson was present in Strasbourg to collect the award, and commented, "I feel like a politician, and I think politicians are also storytellers. You are also very brave, because you are taking on the real challenge of fighting against climate change."
Woman At War premiered in Critics' Week at Cannes in May, and centres on Halla (Halldóra Geirharðsdóttir), a middle-aged woman and supposed eco-terrorist who is coming closer to her dream of adopting a child.
It is the first Icelandic film to win the LUX prize, and is also the country's entry for the best foreign-language film award at the 2019 Oscars. Beta Cinema handles international sales on the title.
All three finalists will screen across the continent on LUX Film Days, playing at 50 cities across the EU member states from now until February 2019.