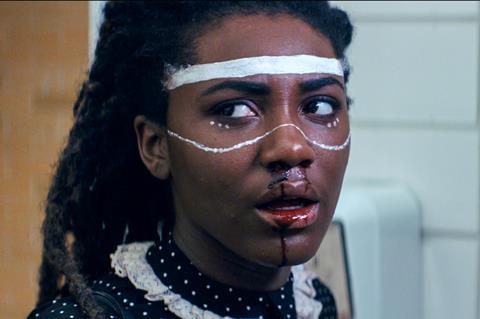 Paris-based sales agent WTFilms will be at the EFM next week to shop international sales excluding North America on the Generation 14Plus selection and feminist teen noir thriller Knives And Skin.
Jennifer Reeder's second film after 2017 L.A. Outfest narrative feature grand jury award winner and SXSW entry Signature Move hails from Chicago Film Project and examines the lives of three high school girls who bond after a student vanishes.
Knives And Skin explores how a string of traumas accelerates each character's coming of age within a racially diverse community. The ensemble cast is drawn from Chicago performers new and established, and includes Marika Engelhardt and Kate Arrington alongside newcomers Grace Smith, Ireon Roach, Kayla Carter, and Ty Olwin.
Brian and Jan Hieggelke, co-founders of Newcity-owned Chicago Film Project, served as producers.
"We feel Knives And Skin is a movie for our times given its smart mix of drama and genre," said WTFilms' Gregory Chambet. "Its noirish atmosphere and teen setting make it an heir to movies like Brick for the social media generation. We love Jennifer's talent and vision, and her new film is a highlight for our 2019 slate."
"Knives And Skin has found the right home with WTFilms, as their passion for evocative and convention-defying films is well established," added Brian Hieggelke.
WTFilms acquisitions and production executive Agathe Corbin sourced the film at the latest US in Progress showcase at the American Film Festival in Wroclaw, Poland, and brought it to the company.
WTFilms' slate includes Fréderic Tellier's recent French hit Through The Fire, which drew more than one million admissions since its November release via Mars, as well as Jean Dujardin in Quentin Dupieux's Deerskin, and Game Of Thrones' Sophie Turner in the thriller Heavy.