EXCLUSIVE: The executive becomes part of an expanded sales division in the run-up to next month's AFM in Santa Monica.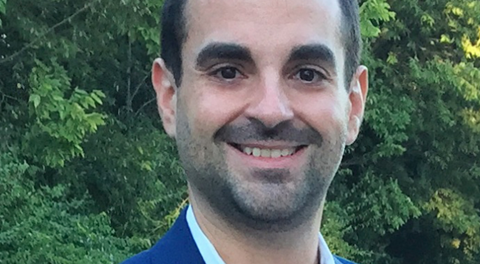 The XYZ Films partners said on Tuesday they had promoted Freije to manager of international sales.
Freije has worked at XYZ as a sales coordinator for the past year and will help manage international sales at the AFM. He is based in Los Angeles.
XYZ partner Nate Bolotin and head of international sales Eric Min will continue to oversee sales strategy and remain directly responsible for certain key territories and buyers, while Freije will oversee select territories worldwide.
Most recently, Freije spent three years in international sales and acquisitions at Artist View Entertainment.
Min recently joined as head of sales, while Mette Marie-Katz now oversees feature and TV development, and Tamir Ardon has joined the company as director of international distribution.
"Scott has been a valuable player at XYZ since he joined the sales division of the company in 2015," said Min. "His knowledge of the international distribution landscape will greatly contribute to our expanding sales and distribution mandate."
XYZ Films is currently producing and handling sales on Sweet Virginia starring Imogen Poots, Jon Bernthal and Christopher Abbott.
The company just wrapped production on the Anthony Scott Burns thriller Our House, which stars Thomas Mann and Nicola Peltz, as well as on Brian Taylor's thriller Mom And Dad starring Nicolas Cage.
XYZ is also selling the action film from S.Craig Zahler, Brawl In Cell Block 99, which will star Vince Vaughn and Don Johnson.