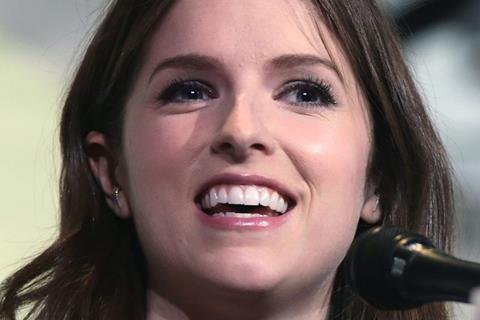 XYZ Films has licensed multiple territories on Anna Kendrick and Toni Collette sci-fi thriller Stowaway to Netflix and closed a number of individual territory deals.
The streaming platform has picked up the film for the US, UK, France, Australia and New Zealand, Spain, South Korea, Japan, Italy, Portugal, Latin America, Benelux, Nordics, India, Africa, central and eastern Europe, Turkey, Greece, Israel, Iceland, and Malta.
Netflix also acquired select post-Pay 1 territories including Germany, where Wild Bunch Germany plans a theatrical release, and southeast Asia.
Volga has taken the film for CIS and Elevation for Canada. XYZ Films screened a promo for buyers on the Archipel Market platform during virtual Cannes.
Sony previously picked up a slew of territories however that deal no longer applies and its territories fall under those acquired by Netflix. Nate Bolotin of XYZ Films negotiated the Netflix deal with CAA Media Finance on behalf of the filmmakers.
Daniel Dae Kim and Shamier Anderson also star in Stowaway, which Joe Penna directs from a screenplay he co-wrote with his Arctic co-writer Ryan Morrison.
The sci-fi from XYZ Films, augenschein Filmproduktion, Rise Pictures and RainMaker Films charts the consequences on board a mission to Mars when a stowaway accidentally damages the spaceship's life support systems.
Aram Tertzakian, Nick Spicer, Jonas Katzenstein, Maximilian Leo, and Ulrich Schwarz served as producers, while Maxime Cottray, Bolotin, Morrison, Philipp Stendebach, Russel Geyser, Jane Oster, Seth Posternak, Russ Posternak, Jordan Beckerman, and Jordan Yale Levine are executive producers.
The film shot entirely in Germany at Bavaria Studios in Munich and at MMC Studios in Cologne. Backers include FFF Bayern, Film-und Medienstiftung NRW, and the DFFF.