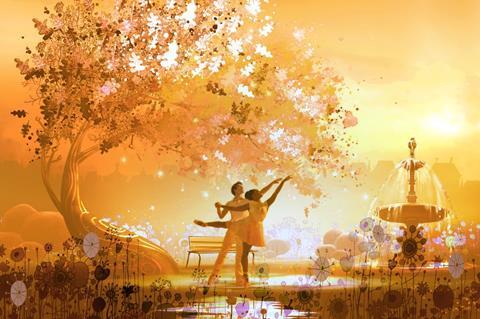 US-based Shout! Studios, the multi-platform filmed entertainment distribution and production arm of Shout! Factory, has acquired North American rights to animation and live-action hybrid production Coppelia.
The deal handled by Paris-based sales agent Urban Distribution International (UDI) encompasses digital, video-on-demand, broadcast, theatrical, and home entertainment for cross-platform releases in the US and Canada.
Shout! Studios is planning a strategic launch of the feature across all major entertainment platforms in 2021.
A contemporary retelling of The Tales of Hoffmann-inspired classic ballet, this new version of Coppelia stars rising Sierra Leone-born ballerina Michaela DePrince. The central sinister figure of Doctor Coppelius is this time a plastic surgeon whose ambition is to create the perfect robot woman.
DePrince will star as Swan, the young heroine, called Swanhilda in the original ballet, who battles to save fiancé Franz after he falls under the deadly spell of Coppelius' latest creation.
Jeff Tudor, who specialises in bringing dance and theatre productions to the big screen, initiated the idea under his Dutch-UK outfit 3 minutes West banner.
He is directing alongside Belgian animation specialists Steven de Beul and Ben Tesseur. It is choreographed by the director of Dutch National Ballet Ted Brandsen with original music from Maurizio Malagnini, who credits include Call the Midwife and Peter and Wendy.
The feature is produced by award-winning Amsterdam-based creators Submarine and 3 Minutes West in co-production with MotionWorks and Lunanime.
Alongside DePrince, the international cast also includes dancers Daniel Camargo from Brazil in the role of Franz, San Francisco Ballet star Sasha Mukhamedov, Italy's Vito Mazzeo, Russia's Irek Mukhamedov and UK prima ballerina Darcey Bussell.
Coppelia will be distributed by Square One in German-speaking territories and Periscoop Film in Benelux. Both are planning a release in the fourth quarter of 2021.