EXCLUSIVE: Key deals for Backup Media on Cannes Directors' Fortnight entry.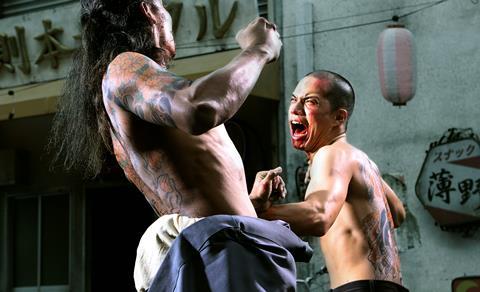 French finance outfit Backup Media, which represents Takashi Miike's Directors' Fortnight entry Yakuza Apocalypse, has closed deals on the action-horror with German-speaking territories (Koch), France (The Jokers) and Benelux (Cineart).
Nikkatsu is handling Asian rights to the film about a yakuza vampire boss, starring The Raid's Yayan Ruhlan and Riri Furanki (Like Father, Like Son).
Paris-based financier Backup, run by Joel Thibout, Jean-Baptiste Babin and David Atlan-Jackson, joined the project last AFM as part of a push for high-profile Asian art-house and genre films.
The outfit has backed a host of ambitious French, European and US films to date, including Nicolas Saada's Taj Mahal, Yann Gozlan's thriller A Perfect Man, Benoit Jacquot's Diary of a Chambermaid, Ma Ma, starring Penelope Cruz, Pablo Virzi's Human Capital and Martin Koolhoven's upcoming thriller Brimstone.
Prolific cult Japanese director Miike played in competition in 2011 and 2013.