Swiss feature doc Yalom's Cure, which premiered at the Locarno Festival in August, has been snapped up by a number of European distributors.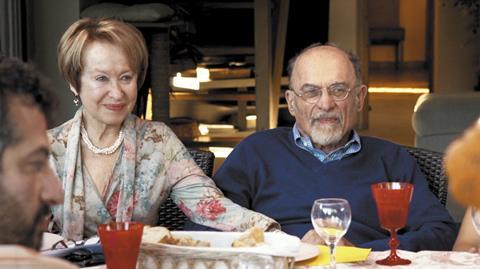 Sales agent Autlook Film Sales has confirmed that both Swiss distributor Filmcoopi and German outfit Alamode Films, who have acquired the film, are planning a late 2014 theatrical release in German-speaking territories following the Zurich Film Festival (Sept 25 - Oct 5).
Meanwhile, a number of other buyers have now come on board. Sophie Dulac Films (France), Cinemien (Benelux), and Filmtrade (Greece) have all taken Yalom's Cure. Both a Czech /Slovak and a US release will be announced soon.
The deals we're all negotiated by Autlook's Salma Abdalla.
Yalom's Cure (aka Yalom's Guide To Happiness) is directed by Sabine Gisiger. The film profiles bestselling author, popular scholar and existentialist Irvin D. Yalom, one of the most influential living psychotherapists.
Millions of Yalom's books have been sold worldwide. The film is billed as "offering more than a classic biography" and of attempting to take viewers on "an existential journey, navigating the depths and shallows of the human psyche."