The Yellow Affair to take US drama, starring Amy Morton and Mad Men's John Slattery, to Toronto.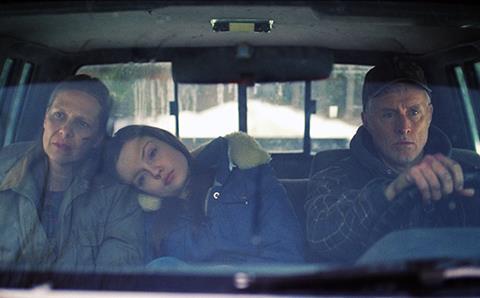 Scandinavia-based sales agency The Yellow Affair has acquired US drama Bluebird.
It will handle world sales (excluding North America) and will be taking the film, as a part of its line-up to the Toronto International Film Festival.
The cast includes Mad Men's John Slattery, Amy Morton, Louisa Krause, Emily Meade, Margo Martindale and Adam Driver.
It has played in competition at the Tribeca Film Festival and won the Special Jury Ecumenical Award plus four Best Actress Awards at the Karlovy Vary International Film Festival.
Set in Maine, the film is about Lesley, who does her end-of-the-day bus check, only to be surprised by the entry of a tiny bluebird. This distraction makes her forget to check the back of a bus, where a young boy is sleeping - an oversight that has tragic consequences.
Bluebird is written and directed by Lance Edmands and shot by cinematographer Jody Lee Lipes. Producers are Kyle Martin, Alexander Schepsman and Garrett Fennelly.