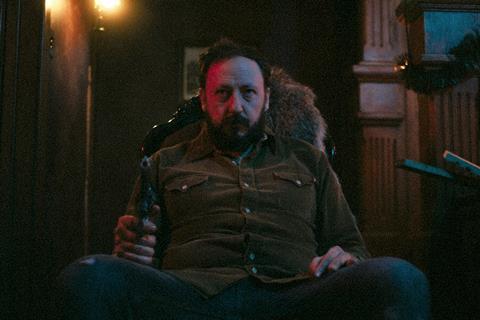 US sales company Yellow Veil Pictures has licensed upcoming horror feature I Trapped The Devil to Signature Entertainment for the UK and Raven Banner for Canada.
Signature has bought all rights for the UK and Ireland and plans a late autumn release through the company's FrightFest Presents genre arm. Raven plans a launch to coincide with the film's US release through genre distributor IFC Midnight.
Written and directed by Josh Lobo, I Trapped The Devil stars AJ Bowen, Susan Burke and Scott Poythress in the tale of a couple who visit a relative for Christmas only to discover a horrifying presence in the basement.
Yellow Veil also revealed sales of sci-fi horror feature Starfish to Laon-I for South Korea, MovieCloud for Taiwan and Darkside Releasing for theatrical distribution in Canada; horror thriller Luz to MovieCloud for Taiwan, Sharp Teeth Films for the UK and Champion Pictures for Australia/New Zealand; and fantasy comedy Relaxer to MovieCloud for Taiwan.
At next month's Cannes festival market, New York- and Los Angeles-based Yellow Veil will be screening I Trapped The Devil along with Rob Grant's black comedy Harpoon and Larry Fessenden's modern Frankenstein adaptation Depraved.