YouTube global head of original content Susanne Daniels offers peek into early content strategy at Banff Connect LA.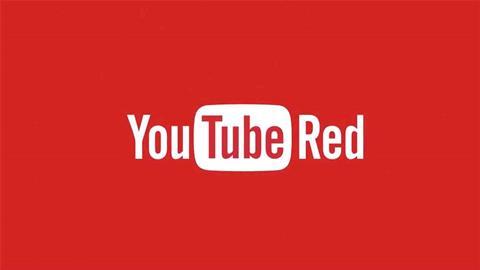 Paid content on YouTube Red made by a YouTube creator can boost the creator's free channel subscriptions by at least 25%, according to early evidence.
The finding emerged during an on-stage conversation between YouTube global head of original content Susanne Daniels and Lionsgate Television chairman Kevin Beggs at Banff Connect LA on Tuesday.
Eighteen months into her role Daniels remains committed to turning YouTube into a major platform for scripted content and has adopted a strategy of posting the first episode of a series on YouTube Red on YouTube for free and posting free ancillary content to drive eyeballs to paid material.
The results, she said, fly in the face of the fears of YouTube creators that a pay channel could them lose subscribers.
"It's an opportunity for a YouTube star to do a bigger, better, bolder type show than they would normally be able to do on their own," Daniels said. "There's a lot of win-win there."
The new streaming service, which launched in February, is putting this to the test with its first original scripted show Step Up, based on the 2006 Channing Tatum feature of the same name.
The Step Up series is a co-production between YouTube Red and Lionsgate Television and Beggs worked hand-in-hand with Daniels on the project.
With one billion unique viewers every day, YouTube is the largest video platform in the world and hopes to convert its viewers to YouTube Red paid subscribers.
"We are trying to broaden our strategy," Daniels said. "While we will still continue to work with YouTube stars, that's part of our DNA and we're not going to abandon that.

"But, instead of that being 100% of our programming, in time it will be more like half YouTube creators and half outside creators and production companies and our show [Step Up] is part of that agenda."
She told Beggs: "I love the [Step Up] movie franchise and dance is a hugely popular genre on YouTube. It's really exciting to be working with Lionsgate, who I think are constantly innovating and developing the right shows for the right networks and platforms."
When asked to say where YouTube Red will be in 18 months, Daniels said she was focused on working with YouTube stars, developing shows that can live on their existing channels, and enticing free subscribers to become paying YouTube Red subscribers.
YouTube Red, she explained, is a true start-up. "Nothing was there at YouTube – not even a business affairs executive. So talk about paving roads.

"I spent a lot of this year-and-a-half just trying to create an effective media division within a tech company, where often you have to create a deck and present your deck as to why you need the things you need."
The panel was one of four presented at the one-day event held at the London West Hollywood hotel in Los Angeles. Banff Connect LA is an offshoot of the larger Banff World Media Festival held in July in Alberta, Canada.
Banff executive director Ferne Cohen created Banff Connect LA to raise awareness in LA of the festival proper, now in its 38th year. "The panels that we put together this year are really strong in terms of the diverse audience that we try to attract at Banff," Cohen said. " Covering digital platforms, linear TV, creative process and the executive side. So, it's a really good opportunity for people to get a real flavour for the multi-platform world that content is in." Tuesday's Banff Connect LA panels included: CBS: Evolution Of A Hit Show; Running The Show: The Women Behind Disney/ ABC's TV Hits; and Feature Interview With The Onion.