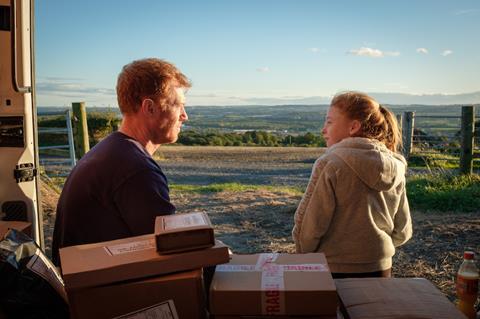 Zeitgeist Films and Kino Lorber have teamed to acquire Ken Loach's Sorry We Missed You for the US.
After its North American premiere at the Toronto International Film Festival in early September, the contemporary drama will be released theatrically by Zeitgeist starting in New York on March 6 next year, with additional US cities to follow. Kino Lorber will give the film a VOD and home video release soon after the cinema launch.
Sorry We Missed You, which had its world premiere at this year's Cannes festival, is written by Paul Laverty and was developed and produced by Rebecca O'Brien and Loach's company Sixteen Films. The film looks at the implications of the service economy seen through the eyes of a British delivery worker, his care-giver wife and their two children.
Zeitgeist co-presidents Nancy Gerstman and Emily Russo said: "We can't think about workers in the 'gig' economy the same way as we did before we saw Sorry We Missed You. We believe this brilliant movie will be a life-changing experience for anyone who isn't already living it".
Sixteen Films co-founder and producer O'Brien added: "Sixteen Films are delighted that Kino Lorber and Zeitgeist Films have picked up our film Sorry We Missed You for distribution in the US. We are hopeful that Zeitgeist's skills as a specialist boutique operation will help the film reach a politically engaged audience that will take our story of modern working lives beyond the art house."
The deal was negotiated by Kino Lorber senior vice-president Wendy Lidell and Eva Diederix, head of international sales at Wild Bunch International and CAA Media Finance.