My Best Friend Andersen will be based on the work of Danish writer Hans Christian Andersen.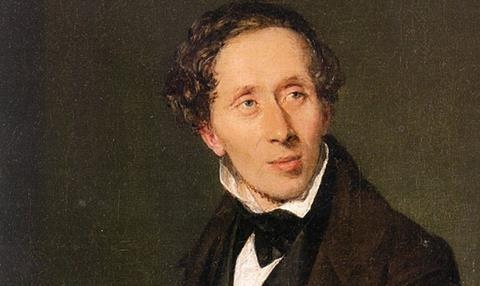 Denmark's Zentropa is joining forces with Shu Huan's Shengwei Media and Jetavana Entertainment for the first Sino-Danish co-production, My Best Friend Andersen.
Shu is the scriptwriter of box office hits Lost In Hong Kong (2015) and Lost In Thailand (2012), which have grossed $250m and $200m respectively, ranking them at number two and number four in terms of all-time box office of Chinese films.
My Best Friend Andersen explores the fairytale universe of acclaimed Danish writer Hans Christian Andersen. The film is targeting young adults and family audiences in the Chinese market.
According to a statement: "Shu Huan's vision is to renew the Chinese comedy genre, using fantasy elements from the fairytales of Hans Christian Andersen, and integrating the humoristic touch, which he is especially known for."
Zentropa China CEO Rikke Ennis said: "This co-operation is ground-breaking. I believe that with Shu's amazing writing talent, the skills of the team behind Jetavana Entertainment and the quality filmmaking Zentropa represents, this film will take local Chinese films into a new era."
Shu said: "When I first read the Danish script and met with Zentropa through Bridging the Dragon, I had no doubt about the great potential of this story and co-operation. I want to take this film to a new level both story wise and visually."
Headed by Ivy Zhong, Beijing-based Jetavana is developing a slate of high-quality domestic films and international co-productions.
The film will be shot in Hans Christian Andersen's hometown of Odense, Denmark, and in China. Shooting is scheduled to start in August 2016 for release in Chinese theatres and internationally in 2017.