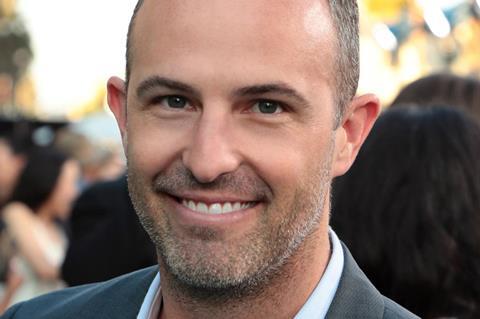 Former Voltage Pictures production chief Zev Foreman has joined eOne as president of production.
Foreman will report to eOne's president of film Nick Meyer, who himself recently joined the company as president of film when it acquired the remaining stake in Meyer and Marc Schaberg's Sierra Pictures earlier this summer. The new structure integrates Meyer's team and what was formerly known as The Mark Gordon Company and Sierra Pictures.
At Voltage Pictures, Foreman oversaw a slate spanning more than 20 titles for eight years, among them Killer Joe, Dallas Buyers Club, Andrew Niccol's Good Kill, and Colossal.
As a director at film financier Grosvenor Park he worked on The Hurt Locker, and Defiance.

Schaberg now serves as eOne's executive vice-president of film and global operations.
"Zev's industry experience and understanding of where the global filmed entertainment marketplace is going will be a key component as we continue to expand our film financing and producing footprint," said Meyer.
"I look forward to integrating Zev into the eOne team and tapping into both his taste and leadership and to help us continue to position eOne as a prime destination for talent and content creators."
Foreman added, "I am thrilled to work with Nick and the entire eOne team to help shape the identity of the company in the feature film space. With eOne's ability to be nimble in its approach to the creation of film content, and a focus on the importance of creative relationships, we are perfectly positioned to take advantage of a wealth of opportunities in the changing landscape."