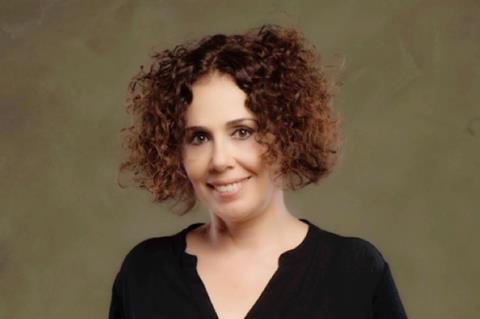 Turkish producer and leading European co-producer Zeynep Atakan has countered suggestions she stepped down as head of Antalya Film Forum, the industry programme of the Antalya Golden Orange Film Festival, for political reasons and defended her decision not to join a boycott of the entire event in 2017 and 2018.
The festival kicked off its 56th edition this week under a new management team, headed by Ahmet Boyacıoğlu and artistic director Başak Emre.
It is being seen as a fresh start for the festival after two years of turbulence, during which much of the Turkish industry boycotted the event amid claims of censorship measures imposed by the city's former mayor Menderes Türel, a member of a member of president Recep Tayyip Erdogan's Justice and Development Party (AKP).
His control of the festival ended abruptly on March 31 when he lost his seat to centre-left candidate Muhittin Böcek in local elections, which saw the AKP lose control of several major cities including Istanbul.
One conspicuous absence from the new-look festival was Atakan, who was the driving force behind the festival's respected industry platform, the Antalya Film Forum for the past five years.
In mid-October, Boyacıoğlu told Screen Atakan announced her decision to step down after the elections and that he believed it had been "a political decision".
Atakan, however, has now told Screen her decision to step down as head of the event was not linked to any sense of political affiliation.
"My decision was not a political one. It was a completely personal one. I am a professional, and in professional matters, I make my decisions based on my own criteria," Atakan said.
"In my 33 years of experience in this industry, I have always followed my own path, and I will continue to do so. Because in my work, I have never prioritised politics. Cinema has always been of primary importance for me, and I have always voiced my arguments in this regard with courage."
The long-time producer of Nuri Bilge Ceylan on five of his films including his Cannes prize-winners Winter Sleep and Once Upon A Time In Anatolia, created the Antalya Film Forum in 2013, after receiving an offer to become the festival director.
"Directing a festival is a completely different job, and throughout my life, I have never set out to do what I did not know how to do," says Atakan.
"I stated that my profession was film production, and that I could only work for the festival on the industry side. Menderes Türel, the mayor and festival president of the time, supported my idea, and for five years, he gave me complete freedom in every aspect in creating and directing the Antalya Film Forum."
The resulting industry event – consisting of project pitches, work-in-progress screenings and professional panels and talks – grew into one of the must-attend events of the year for emerging filmmakers in the region looking to develop their features.
Recent features which have been showcased at the Forum include Emin Alper's Tale Of Three Sisters, which premiered in competition in the Berlinale this year, Tolga Karacelik's Butterflies, which won the Sundance Grand Jury Prize in the world cinema dramatic competition in 2018, and Kıvılcım Akay's documentary Amina about an African immigrant woman living in Istanbul.
"I sided with helping creation continue"
Atakan started coming under pressure, however, in 2017 to quit or closedown the Forum following Türel's decision to axe the festival's national film competition, which had been at the heart of the event since its creation in 1963. Local filmmakers saw the move as convert censorship and mounted a boycott.
The producer says she refused to cede to calls to join the boycott, preferring instead to carry on helping projects reach fruition.
"I sided with helping creation continue. As a film producer, the criteria of assessment and evaluation are important for me, and I believe that in our present day, we should distance ourselves from a naive and romantic outlook on cinema. When we encounter crises, we should use other methods to resolve them than straight- out fighting," she said.
"In the first three of my five years of directing the Forum, I worked harmoniously with Elif Dağdeviren as the festival director, and in the last two years, with Mirsad Purivatra, Mike Downey and Nesim Bencoya," she added.
However, Atakan sai the ongoing industry debate on her decision not to join the boycott had started to take its toll on both her professional and personal life to the point she felt she could no longer continue leading the Forum, even though she said many professionals begged her to stay.
"Many filmmakers of the old and new generations wanted me to continue to work with the Forum, and on the other hand, many of my colleagues continued the moral mobbing… On the morning of April 1, when I woke up with these thoughts, I consulted with my close circle of friends in the industry, as I felt this process was starting to obstruct me in doing the things I wanted to do, and I did not know how the new system would work."
She added she was never given the chance to officially give in her notice because nobody from the new mayor's office or the festival team ever approached her with an offer to continue her work at the Forum.
"If there had been an offer, I would have met the officials with due regard and told them my decision on that occasion," said Atakan.
As the Forum unfolds without her this week, Atakan says she feels no animosity to the new festival team or producer Olena Yershova, who replaced her as the industry platform's head.
"Olena Yershova, who is directing the Forum this year, is a colleague of mine, and I have been supporting her with the preparations for the Forum," she says. "I was also happy when Ahmet and Basak were appointed and rang them to congratulate them.
Zeynep is now focusing on producing under her Zeyno Film/Yapimlab banners as well as on her work organising the short film competition of the Sabancı Foundation, one of Turkey's largest philanthropic foundations, and as vice president of the European Women Audiovisual Network, a position she has held since 2014.