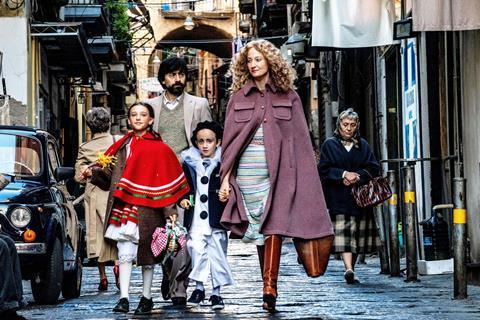 The Zurich Film Festival has added 12 gala premieres to its 2020 line-up, including several selected for Venice and Toronto.
The 16th edition of the festival has secured Chloe Zhao's Nomadland, starring and produced by Frances McDormand, which will receive a simultaneous world premiere next week in Venice and Toronto.
Films set to receive their international premieres at the festival include Daniele Luchetti's Italian drama The Ties (aka Lacci), which opened Venice on Wednesday, and Sonke Wortmann's German comedy Contra.
Zurich will also host the European premiere of The Courier, the cold war spy thriller starring Benedict Cumberbatch that was first seen at Sundance in January.
Other titles added to ZFF's gala selection include One Night In Miami, the directorial debut of US actress Regina King, which has been acquired by Amazon Studios and will also screen at Venice and Toronto.
The Zurich Film Festival is set to run as a physical event from September 24 to October 4.
ZFF Gala Premieres
The Courier (UK-US)
Dir. Dominic Cooke
Contra (Ger)
Dir. Sonke Wortmann
The Ties (It)
Dir. Daniele Luchetti
Nomadland (US)
Dir. Chloe Zhao
Supernova (UK)
Dir. Harry Macqueen
One Night In Miami (US)
Dir. Regina King
Misbehaviour
Dir. Philippa Lowthorpe
Dream Horse (UK)
Dir. Euros Lyn
Here We Are (Isr-It)
Dir. Nir Bergman
The Nest (UK-Can)
Dir. Sean Durkin
Passion Simple (Fr-Bel)
Dir. Danielle Arbid
I Carry You With Me (US-Mex)
Dir. Heidi Ewing