Submission marks Yermek Tursunov's third film to be selected for the Oscar race.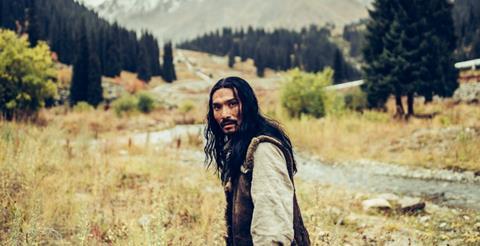 Stranger (Zhat) has been selected to represent Kazakhstan as the official submission for the 88th Academy Awards for the Best Foreign-Language Film.
The film, set to premiere at the Toronto International Film Festival (Sept 10-20), is directed by Yermek Tursunov.
Tursunov's previous feature Old Man (Shal) was selected as Kazakhstan's official submission for the Oscars in 2012 and his nomadic drama Kelin was shortlisted in 2010 - the closest a Kazakh film has ever made it winning an Academy Award.
With his sixth feature, Stranger continues Tursunov's cinematic exploration of Kazakh nomads eking out a living in the harsh steppes.
The story centres on Ilyas, played by Yerzhan Nurymbet, a young man who survived the famine of the 1930s, Stalinist deportation and Second World War by retreating in a cave to live off the land, but finds himself battling society in a bid to retain his freedom.
His secluded and nomadic life has not prepared him for the dramatic developments in his Soviet-era community, even though he tries his best to connect with the villagers.
Produced by Kanat Torebay for Tursunov Film, Stranger is based on a screenplay that Tursunov wrote while studying at Moscow's leading film school, VGIK. World sales are handled by Tursunov Film.
The announcement of the five foreign-language films nominated for the Oscar is made on Jan 14, 2016.
The 88th Academy Awards will take place at the Dolby Theatre in Hollywood on Feb 28, 2016.