Film about the ghosts of Cambodia's past submitted to the Academy Awards.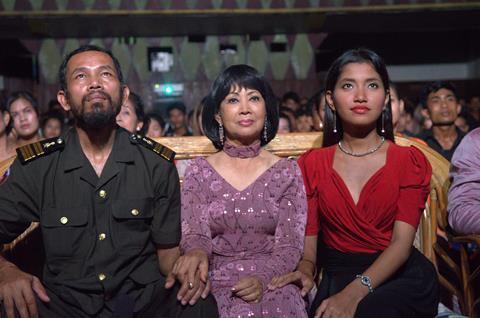 The Last Reel, directed by Sotho Kulikar, has been submitted by the Cambodia Oscar Selection Committee (COSC) for the Best Foreign-Language Film category at the 88th Academy Awards.
The film debuted at the Tokyo International Film Festival last year, where Kulikar won The Spirit of Asia Award from the Japan Foundation Asia Centre.
It also won the Black Dragon Audience Award at the Far East Film Festival in Udine, Italy.
Speaking about the submission, Sotho said: "I am extremely proud to represent Cambodia, the Cambodian people and the Cambodian film industry at the 88th Oscars.
"This film was made by Cambodians with a Cambodian audience in mind, but the themes are universal and it has been embraced around the world, as well as here at home.
"I love my country and an award for The Last Reel is an award for Cambodia."
The Last Reel is about a lost film, buried beneath Cambodia's killing fields, which reveals different versions of the truth. In an abandoned cinema, rebellious teenager Sophoun discovers an old film starring her mother that may uncover dark secrets from the past about her parents lives during the Khmer Rouge regime.
It marks the debut of Kulikar and is one of the first features to be directed by a Cambodian woman.
It was shot entirely on location in Cambodia during 2013 with a cast of local talent, including Ma Rynet, Dy Saveth, Sok Sothun, Hun Sophy and Ros Mony.
Written by the UK's Ian Masters, the feature is a Hanuman Films production.
There were two films submitted for consideration to the COSC, the second being Chhay Bora's 3.50, about the sex trade, specifically the trafficking of virgins.
Bora's Lost Loves was submitted by Cambodia in 2012 - the first time the country has put a film forward for the Oscars in 18 years.
Rithy Panh's The Missing Picture was submitted in 2013 but none were put forward last year.
The announcement of the five foreign-language films nominated for the Oscar is made on Jan 14, 2016.
The 88th Academy Awards will take place at the Dolby Theatre in Hollywood on Feb 28, 2016.