Best Foreign-Language Film contenders announced.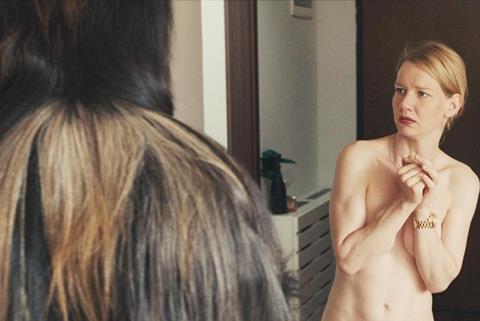 Germany has unveiled the eight films it will put forward for Best Foreign-Language Film consideration at the 89th Oscars.
The titles are:
At Eye Level by Evi Goldbrunner, Joachim Dollhopf
Look Who's Back by David F. Wnendt
Fog In August by Kai Wessel
Power To Change – Die Energierebellion by Carl-A. Fechner
The People Vs. Fritz Bauer by Lars Kraume
The Diary Of Anne Frank by Hans Steinbichler
Toni Erdmann by Maren Ade
Stefan Zweig: Farewell To Europe by Maria Schrader
An independent jury will meet in Munich on Aug 23, with the chosen title revealed on Aug 25.
Maren Ade's comedy-drama Toni Erdmann received its world premiere at Cannes in May, where it topped Screen's jury grid of critics.
David Wnendt's Hitler satire Look Who's Back has proved a box office hit in Germany, making $21.8m (€19.6m) following its October 2015 release, and has since sold to Netflix.
Kai Wessel's Fog In August, which deals with the Nazis' euthanasia programme, is set for release in Germany at the end of September.
Nazi hunter thriller The People Vs. Fritz Bauer, from director Lars Kraume, won six prizes including best film at this year's German Film Awards and has screened at Locarno, Toronto and Berlin film festivals among others.
Hans Steinbichler's The Diary Of Anne Frank also screened at Berlin in February, where it received its world premiere in the Generation strand.
Maria Schrader's Stefan Zweig: Farewell To Europe, which charts the years of exile in the life of the eponymous Jewish Austrian writer, is set to be screened at Locarno Film Festival this month.
The Academy will announce a short list of nine films on Jan 17, 2017, before revealing the five nominated films on Jan 24.
The awards ceremony will be held in the Dolby Theater in Hollywood on Feb 26.