The New York-based firm has acquired US rights to John Cameron Mitchell's upcoming sci-fi to star Elle Fanning, Nicole Kidman and Alex Sharp.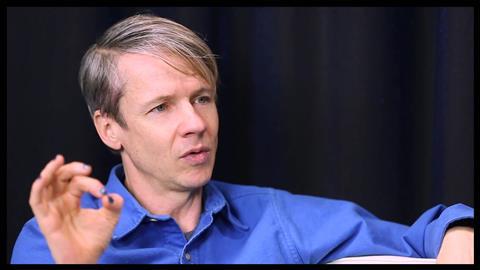 Production on How To Talk To Girls At Parties is scheduled for November based on Neil Gaiman's short story about a shy teenage punk in 1970s London who falls for an alien girl whose race plans a showdown with humans.
Howard Gertler produces with Iain Canning and Emile Sherman, while Gaiman serves as executive producer.
"We are absolutely delighted to be getting on board How To Talk To Girls At Parties – the script is both great fun and an affectionate celebration of the outsider spirit and we know John Cameron Mitchell is the perfect person to bring this wild and singular universe to life," said A24.
"We are thrilled to be working with him along with the movie's top-tier producing team."
"A24 is the best US indie film distributor for a film like ours," said Mitchell. "They combine today's market strategies with the daring taste that flourished in the 90's and 00's.
"We're so fortunate to be partnered with them for a genre-busting and hopefully crowd-pleasing creative endeavour that combines the sensibilities of collaborators like Neil Gaiman, Nicole Kidman, Elle Fanning, Alex Sharp, Nico Muhly, Matmos, Xiu Xiu and Sandy Powell."
Mitchell co-wrote the screenplay with Philippa Goslett. Nico Muhly. A24 brokered the deal with CAA.