The Oscar effect kicked in on Thursday as the Swedish star landed the Lara Croft role in the upcoming action-adventure from MGM, Warner Bros and GK Films.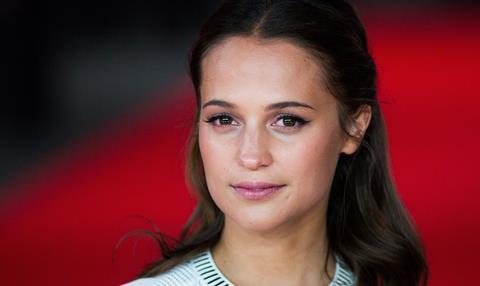 Roar Uthaug, whose credits include Norwegian hit The Wave, will direct Tomb Raider, which dials back the clock on the property and will tell the story of a young, untested Croft in her first adventure.
MGM and Warner Bros co-produce the project and MGM will oversee production after the parties acquired rights from GK Films, who had previously purchased rights in 2011 from Square Enix Ltd. Graham King serves as producer.
In February Vikander won the best supporting actress Academy Award for The Danish Girl.
Last year she was also seen in Ex Machina and The Man From U.N.C.L.E.
She will next appear in The Light Between Oceans, Jason Bourne and Submergence.