Andrea Iervolino and Monika Bacardi's AMBI Pictures will finance and produce a remake of Christopher Nolan's iconic 2000 thriller.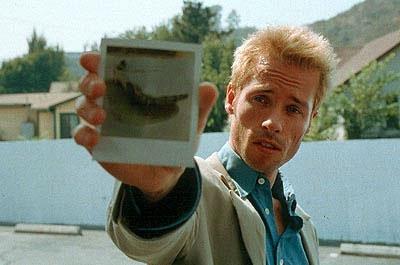 The project marks the first remake since AMBI chiefs Monika Bacardi and Andrea Iervolino acquired the Exclusive Media Group library of some 400 titles.
Guy Pearce, Carrie-Anne Moss and Joe Pantoliano star in the original Memento, a sinuous mystery that won an earned oscar nods for original screenplay and editing.
"Memento has been consistently ranked as one of the best films of its decade," said Iervolino. "People who've seen Memento 10 times still feel they need to see it one more time.

"This is a quality that we feel really supports and justifies a remake. The bar is set high thanks to the brilliance or Christopher Nolan, but we wouldn't want it any other way."
Bacardi added: "Memento is a masterpiece that leaves audiences guessing not just throughout the film, but long after as well, which is a testament to its daring approach.
"We intend to stay true to Christopher Nolan's vision and deliver a memorable movie that is every bit as edgy, iconic and award-worthy as the original."