EXCLUSIVE: Abbie Cornish, Christopher Eccleston, Tom Sweet join drama sold by Protagonist.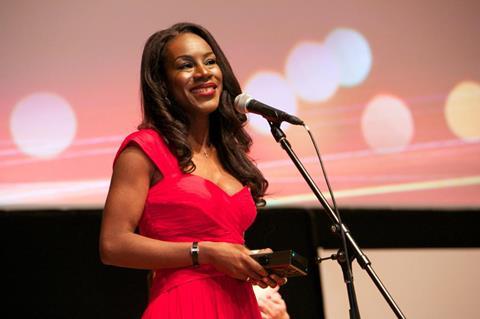 Abbie Cornish (Bright Star), Christopher Eccleston (28 Days Later) and Tom Sweet (The Childhood of A Leader) have joined the cast of A United Kingdom director Amma Asante's next film Where Hands Touch, alongside the previously announced Amandla Stenberg (As You Are) and George Mackay (Pride).
Set in Berlin in 1944, Where Hands Touch follows a bi-racial German teenager (Stenberg) who begins a friendship with a member of the Hitler youth (MacKay).
Asante wrote and will direct the project, which commenced shoot in Belgium this week.
Charlie Hanson (David Brent: Life on the Road) is producing with Remi Adefarasin (Elizabeth) on board as DoP. The film is a Tantrum Films / Pinewood Pictures Production, co-produced with UMedia and financed by BFI, Isle of Man, Head Gear and British Film Company.
World Sales are handled by Protagonist Pictures.
On the latest casting additions, Asante said: "I have been an absolute fan of Abbie Cornish and Chris Eccleston for some time, and I am delighted to welcome Tom Sweet to my cast."
Belle director Asante's latest film, A United Kingdom, starring Rosamund Pike and David Oyelowo, opens in the UK on 25 November and in the US on 17 February. The film opened this year's London Film Festival in October.