EXCLUSIVE: Benedict Cumberbatch will narrate Marc J Francis and Max Pugh's feature documentary about Thich Nhat Hanh.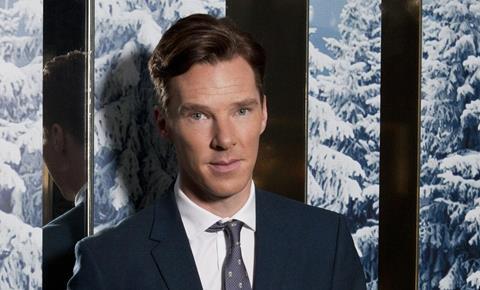 Benedict Cumberbatch is to narrate Walk With Me, a new feature documentary about Zen Buddhist Master Thich Nhat Hanh.
Marc J Francis (Black Gold) and Max Pugh (The Road to Freedom Peak) produce and direct the Speakit Films project, which is now completed and expected to launch later this year.
With unprecedented access during a three-year shooting period, Walk With Me goes deep inside a Zen Buddhist community which practices the art of mindfulness with their famous teacher Thich Nhat Hanh.
The film was shot at the Plum Village monastery in the Dordogne region of France and in the US.
The footage of the monastic life is paired with Cumberbatch reading from insights from Thich Nhat Hanh's early journals.
Sherlock star Cumberbatch, who is currently filming Marvel fantasy Doctor Strange, said: "In my life I've been so touched by the teachings of Thich Nhat Hanh, it was a great honour to work on Walk With Me. I have no doubt that audiences across the world will be moved by this beautifully crafted film observing the daily life of the monks and nuns who have committed their lives to the art of mindfulness."
The 90-year-old Buddhist Zen Master, human rights activist, poet and author was nominated for the Nobel Peace Prize in 1967 by Martin Luther King Jr. The Vietnam-born master has more than 1.5m followers on social media.
Co-directors and producers Max Pugh and Marc J Francis said: "Taking our time with the film process has allowed for the chance to develop a cinematic 'language' capable of communicating the actual practice of a life lived differently and mindfully. We have worked to create an immersive film to plunge the audience deep into the poetry of the present moment, a feeling so elusive in the reality of the daily grind.
"We are also delighted that Benedict Cumberbatch became involved in the film – his narration adds so much depth to the atmosphere and reflective tone of the film."
Walk With Me was produced in association with SunnyMarch and executive produced by Speakit's Nick Francis. Other crew includes sound editing by Anna Bertmark; additional editing by Nicolas Chaudeurge (Still Alice) and Alan Mackay (9/11: The Falling Man); and music by Germaine Franco.